---
As one of the most comprehensive lists on the internet, this article provides a list of all the best blogging platforms that you can use for your blog. More than 50 different publishing sites are included in the site, and it is constantly updated to reflect any new platforms that are released.
There are hundreds of sites available on the internet that allow you to create your own blog. Some of them follow the current design trends, while others recall the 90s or some other design era of the past.
As a result of being selective, but keeping the extensiveness of the listing, I've excluded many of those who look like platforms which come from a past era just to be on the safe side.
This ultimate list of blogging sites will cover those types of platforms:
First things first, why do people write blog posts?
Frequently Asked Questions about Blog Publishing
What are the benefits of blogging?
People can express their opinions, share their experiences, and publish their articles with others. With the development of technology, many platforms have emerged that allow individuals to create their blogs.
The act of writing makes you think better
Writing forces you to express your thoughts in a more organized and structured way. This helps to clarify your thinking and can often lead to new insights and ideas. Additionally, writing helps to build your memory and recall, which can help you to better articulate your thoughts and ideas.
It helps you to understand a topic better
Writing forces you to take a step back and think critically about a topic, to structure your thoughts in a more organized way and to make connections between ideas. By writing down your thoughts, you are able to process them and gain a better understanding of the topic, which can lead to new ideas and insights.
Increase your authority
By blogging about a particular topic, you can establish yourself as an expert in the field. This will help you to build credibility with your audience and gain trust from your readers, which can lead to more opportunities.
Make your customers happy and get more leads
Blogging can help you to gain new customers. By showing your readers that you are a knowledgeable expert in the field, they are more likely to recommend you to their friends and family. Additionally, blogging allows you to reach a wider audience, which can increase your customer base.
Free Marketing
It is important to know that well-planned and SEO-optimized blog posts will drive traffic to your website and increase the authority of your website (in the context of SEO).
Additionally, increased traffic will increase your chances of converting visitors into customers. According to HubSpot research, 60% of marketers cite Inbound Marketing (SEO, blog content, etc.) as their top lead source.
---
Which types of blogs can I open?
The possibilities are endless! It's important to choose a topic that you are passionate about and that you can write about consistently. Once you've decided on your niche, you can start creating content and building your audience. Some of the popular blog types and niches are
Art Blog: An art blog is a common type of blog that comments on art. Art blogs are a source of information about art events (listings, auctions and exhibitions).
Fashion Blog: Fashion blogs are blogs that cover the fashion industry, clothing and lifestyle.
Travel Blog: It is a type of blog where travelers provide information about their adventures and places they visit and give advice to travelers.
Education Blog / Edublog: An edublog is a blog created for educational purposes. Edublogs support student and teacher learning by facilitating collaboration and providing contexts to engage in higher-order thinking.
Health Blog: Health blogs are niche blogs that cover health topics, events, and/or related content from the health industry and the general community. In Turkey, they have been taken over by newspapers that abuse search engine optimization and chase clicks.
Fake Blog / Flog: A fake blog is a marketing blog in the form of a blog that appears to come from a reliable, unbiased and independent source, but is actually created by a company or organization.
Photoblog: It is a way to share and publish photos in a blog format. It differs from a blog in that it mainly focuses on photos rather than text. They are the type of blogs that designers, photographers and storytellers often use.
Mobile Blog / Mobile Blogging / Moblogging: Although not a type of blog, it is a type of sharing. Mobile blogging is a method of posting to a website or blog from a mobile phone. Today, almost all blogging platforms allow this.
Food Blog: It is a type of blog opened by gourmets who combine their interest in food and cuisine with blog posts and food images.
Company Blog / Corporate Blog: A corporate blog is for an organization, company, etc. It is a blog published and used by the company to achieve its corporate goals.
Anonymous Blog: A blog without any well-known authors or contributors. Anonymous bloggers can achieve pseudonym status using a simple nickname. Thus, although their real identity is not known, they are the blogs of the authors whose pseudonym is used.
Classical Music Blog: is a type of blog that explores classical music topics from a wide variety of perspectives, including music lovers, individual artists and ensembles, composers, arts organizations and music critics.
Feminist Blog: A feminist blog presents feminism topics through a blog. Feminist blogs serve the purpose of spreading ideas, sparking discussions, raising awareness, discussing ideas, sharing stories and spreading the concept of feminism virtually on the internet.
AI Blog: An AI blog is a blog about artificial intelligence topics and advancements. It covers topics such as machine learning, natural language processing and robots. The content often comes from news sources, tech journals, industry insiders, and experts in the field of AI. AI blogs are great for keeping up to date on the latest advances in AI and exploring the potential implications of AI technologies. With an AI blog, you can partake in discussions and gain a deeper understanding of the technology, which will help you understand how it can be used in various industries, such as healthcare, transportation, finance, and more.
In addition to the types of blogs mentioned above, there are many other variations that exist. For example, political blogs, personal blogs, sports blogs, and technology blogs are just a few examples of the diverse range of blogs that are available online.
---
What you need for blogging?
Although none of them are compulsory, Here are some things you'll be better to have information about them:
Domain name: This is the web address of your blog, and it's what people will type in to reach your site. Consider choosing a domain name that's easy to remember and reflective of your blog's topic or niche.
This curated list of the blogging platforms mosstly provide you a subdomain name. However, it is more professional to have one custom domain name. There are many addresses available for you to get a domain name. The popular ones are:
Web hosting: A web host is the company that provides a space on the internet where your blog files are stored. Some blogging platforms, such as WordPress, offer web hosting along with their platform.

Blogging platform: This is the software or platform you'll use to write your blog posts and manage your site. There are many blogging platforms available, including WordPress, Blogger, and Medium, among others.

Content management system (CMS): A CMS is software that helps you manage the creation and modification of digital content. Some platforms, such as WordPress, come with a built-in CMS.

Design and theme: Your blog's design and theme will determine its look and feel. Many blogging platforms offer pre-made templates and themes to help you get started.

Images and graphics: To make your blog visually appealing, you'll want to use images and graphics to break up your text. You can take your own photos or use free stock photos from websites like Unsplash or Pixabay.

Content creation tools: To create your blog posts, you'll need a platform or tool to write and edit them. Some popular options include Google Docs, Microsoft Word, or a simple text editor like Notepad.

Basic SEO: Basic search engine optimization (SEO) principles can help you rank higher in search results and attract more readers to your blog. Some key factors to consider include keyword research, meta descriptions, and headlines.
---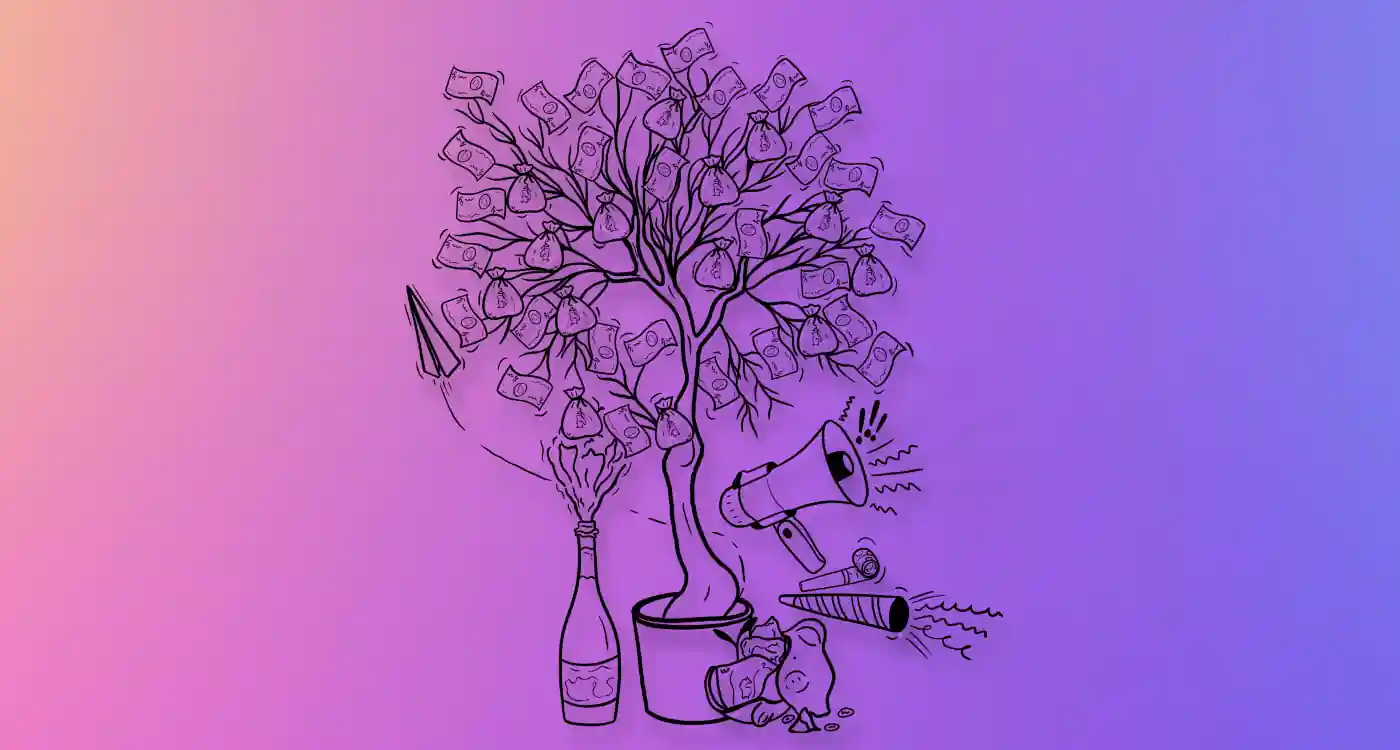 List of Blogging Sites
Popular Blogging Sites
When choosing a blogging platform, it's important to consider the type of blog you want to create and the features that are important to you. Some platforms are better suited for certain types of blogs, while others offer more flexibility in terms of design and customization options.
This section includes some of the most popular blogging sites and the popularity used here is a subjective manner.

WordPress is the most popular blogging site in the world. It is easy to use and allows users to create a website in minutes. There are many templates and plug-ins available that allow users to customize their website according to their preferences.
---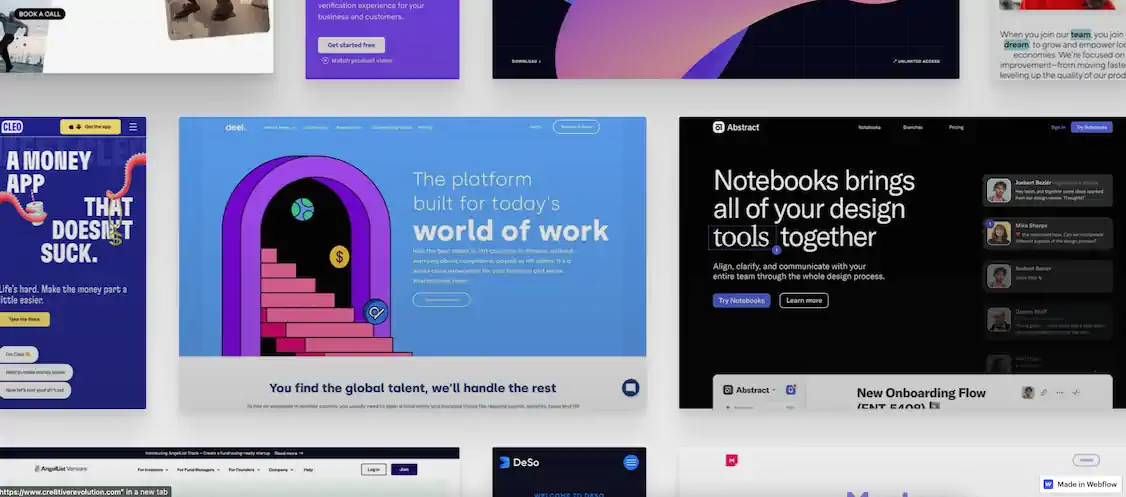 If good design is the most important variable to you, then WebFlow is the perfect publishing platform for you.
WebFlow is the most customizable website builder on the list. The limit to what you can do with WebFlow is only restricted by your own imagination.
I must admit that it is not an easy platform for beginners. However, the WebFlow Academy provides you with many tutorial videos, both in written and video format. Even when you have examined the documentation and tutorial videos, you will be convinced that they were produced by designers.
Additionally, it allows you to export the code that you create. In this sense, you can host the code of your design for free on a JAMStack website.
it is the best platform for people who want to create unique designs with an ultra-advanced web editor and animation editor.
It is also worth mentioning that it has built-in Lottie animation support.
Thanks to its powerful content management system, you can customize your blog posts on your website with the designs you want.
In other words, you can apply all kinds of high-end designs that you can do on web pages to your blog posts as well.
You just need to create an account in WebFlow.
---

There are many blogging sites out there, but Blogger is one of the most popular. Using a subdomain name allows you to use it for free.
It was acquired by Google in 2003.
The editor is relatively advanced, and there are options such as allowing comments on blogs.
With a limited number of themes to choose from, I find it difficult to customize.
Connecting your Google Adsense account also lets you earn income from ads.
(You need to attract a considerable amount of traffic for this).
---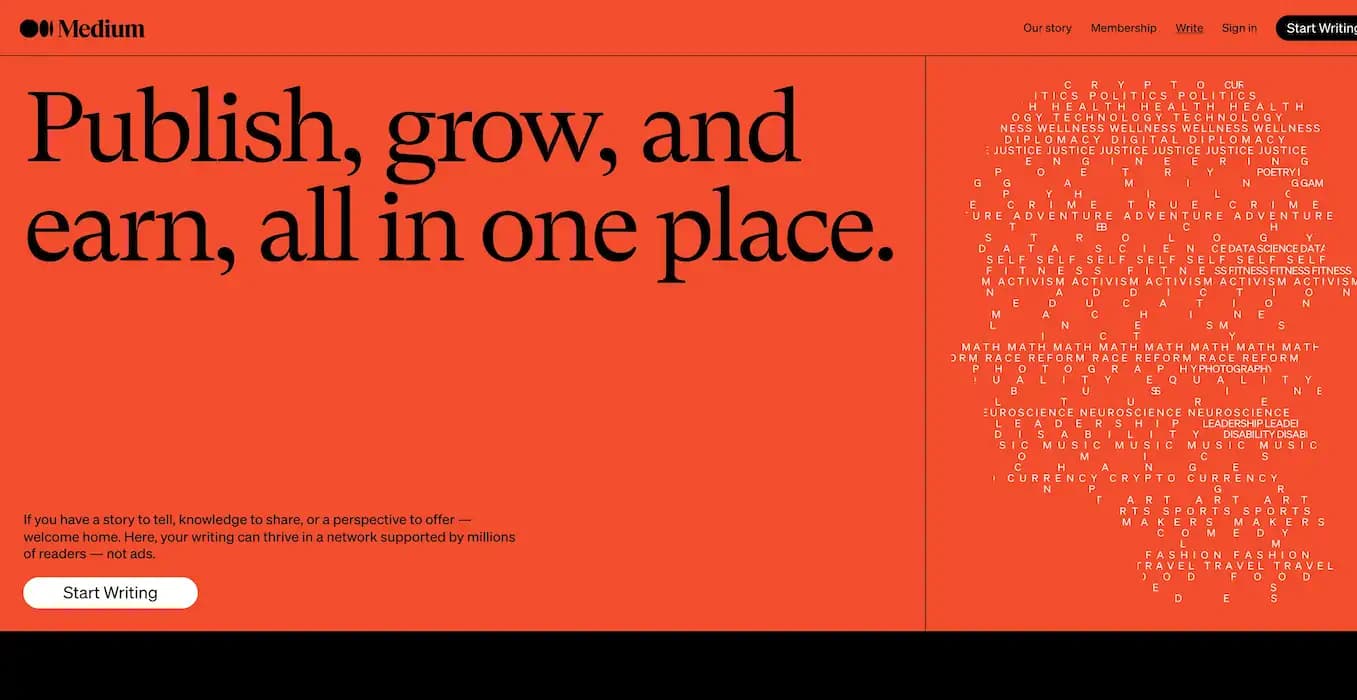 Medium is a platform that allows users to create blogs and share their stories. It is a great platform for writers, bloggers, and journalists. Users can also follow other writers and read their articles.
---
Tumblr is a micro-blogging site that allows users to share their thoughts, images, and videos. It is easy to use and allows users to customize their blog with different themes.
Tumblr, one of the oldest blog sites, was acquired by Automattic, the developer of the WordPress application, which is among the best blog sites in 2019.
---
Squarespace is a website builder that allows users to create a website or blog. It is easy to use and has many templates and features available. It also has a built-in e-commerce platform that allows users to sell their products directly from their website.
We can safely say that New York-based Square Space is not only one of the most popular blogging sites, but also one of the best website building platforms. Squarespace will always be at the top of the list of best sites to start a blog.
They previously featured Keanu Reeves in their commercials. I wanted to share it here too, after all, it's my blog.
SquareSpace, which is always among the best blog sites, generally performs well under almost every title.
All other features aside, it has the most advanced content editor on this list.
We know that interactive content is gaining more and more importance.
I care about the richness that being able to add many elements such as carousel galleries, grid sections, data tables and calendar to the blog post will add to our articles.
In general, such blogging sites also offer a free plan for users. It only uses subdomains or contains ads.
One of the downsides of this platform is that it doesn't have a free plan and only allows a 14-day trial.
After the 14-day free trial period, you can continue your blog or website with a package of at least $12.
It is worth mentioning that I occasionally encounter situations such as not loading pages on the website. Maybe it is personal.
In addition, you can only customize the templates presented to you in terms of design.
Having a total of over 70 ready-made website templates seems like a good deal, but it could be more.
---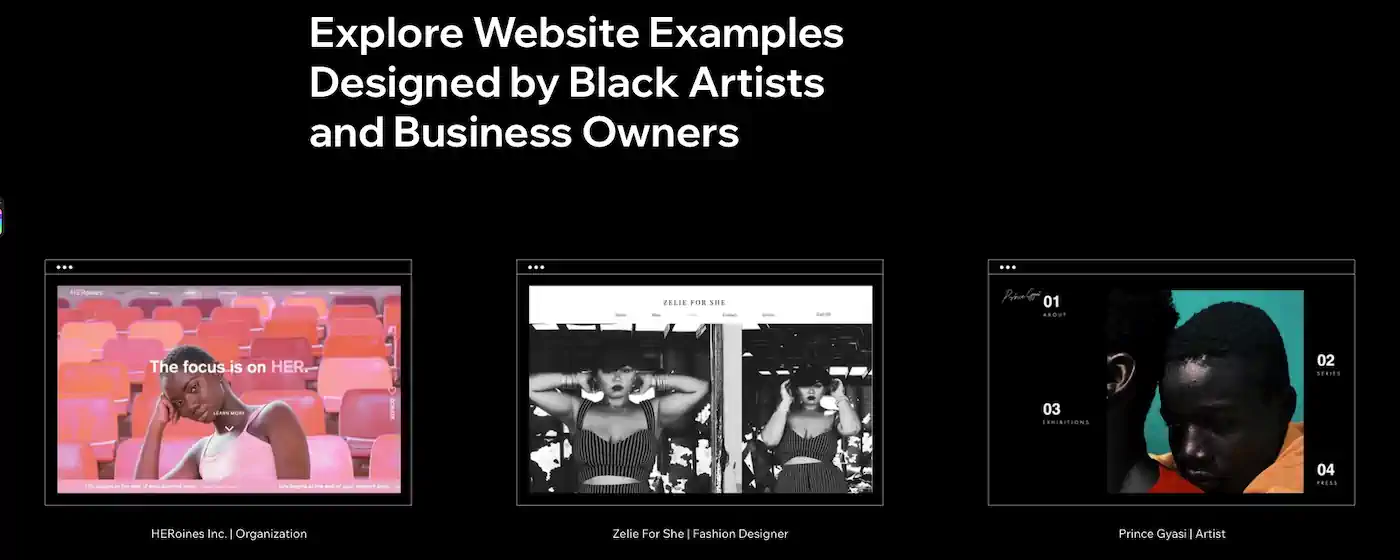 Wix is another website builder that allows users to create a website or blog. It is easy to use and has many templates and features available. It also has a built-in e-commerce platform that allows users to sell their products directly from their website.
Another site that should definitely be among the best blogging sites is Wix. In spite of the negative comments of recent years, Wix has turned out to be a platform that listens to its users and responds appropriately to their needs.
As far as price-performance is concerned, this blog site is the best on the market.
One of Wix's weaknesses is performance. We'll take you to another platform if you're concerned about SEO.
It also has more than 500 ready-made templates and you can use them for free.
It has 3 editors, including the normal editor and EditorX, in addition to its artificial intelligence supported editor.
---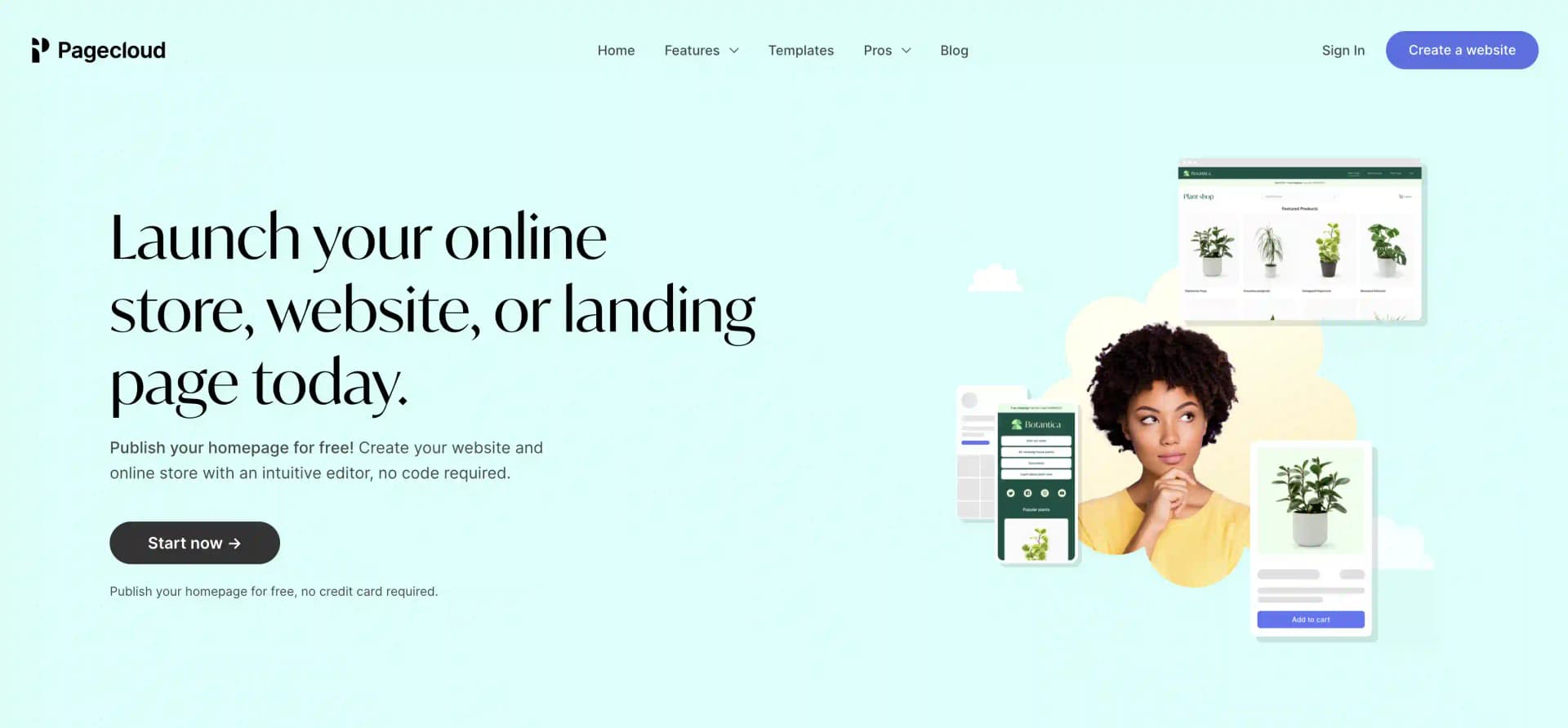 In terms of positioning itself, Pagecloud is suitable for SMEs. Additionally, it offers a blogging function in addition to being a website creation app for your company or shop.
An easy-to-use interface is provided by this application, which also includes an e-commerce module. Your blog posts can be published on your website by using the Pagecloud blog application, which is very simple and easy to use.
The price of membership in Pagecloud begins at $19 per month for those who are interested in becoming a member of PageCloud.
---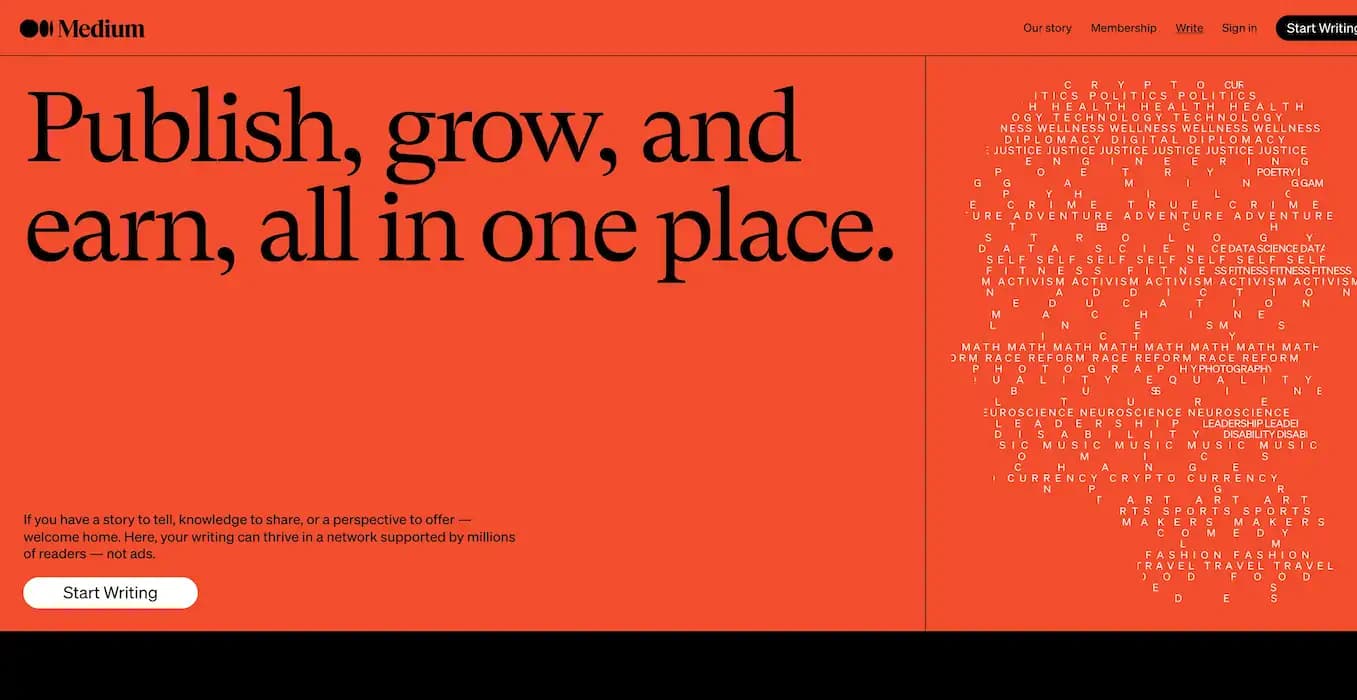 Several of us are familiar with Medium, which was founded by the co-founders of Twitter and Blogger.
Despite the limitations of the interface and design modification options, the product is very well suited for the blogging business.
If you are reading an article on Medium, you may be asked to upgrade to a paid subscription. The reason for this is that it allows writers to earn a living through their writing.
The articles you share can be presented as free or paid impressions. In this way, you will earn income when your articles are read by users who have subscribed to a payment plan.
We can call this system a paywall (I think we can call it a payment wall). A warning will appear when ordinary users attempt to read more than the set number of articles per month.
If the article is not set free by the owner, users cannot read it. But this is a soft paywall.
How do I read posts on Medium?
Simply open the same page in an incognito tab if you have reached your Medium article reading limit.
It is not possible for Medium to keep track of how many articles you have read. Nevertheless, even if he records it, he will not know that you are reading it.
A cookie or browser storage area is used to keep track of the number of reads. Consequently, if you open your browser in an incognito tab or delete cookies, your reading limit will be reset.
---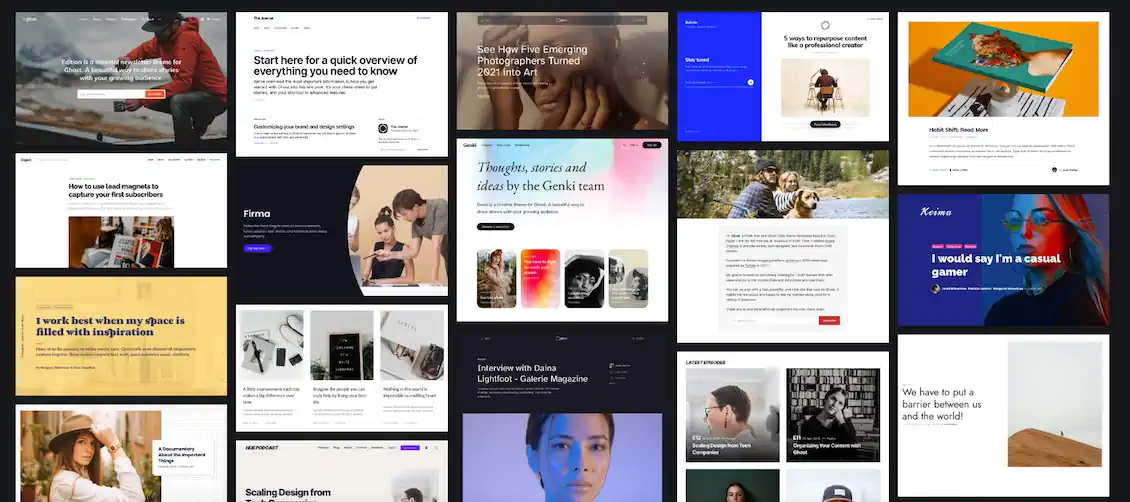 Ghost is an open source blogging site that is popular among developers and writers. Its stars on GitHub indicate its popularity.
The most impressive feature of this platform, which is very popular with writers and programmers, is the content editor. In addition to having an embed button for a variety of platforms, this editor is also capable of working in markdown.
The bookmark tool is my favorite feature among all of these. You may also share your links as previews if you wish.
You can greatly enhance your blog's functionality with a variety of third-party integrations.
You may find the customization possibilities limited if you are not familiar with programming. A ready-made theme can be used in this situation. It is possible to find 40 - 50 free Ghost themes on the Internet. The cost of premium themes ranges from $49 to $89 per year.
On to the price part: Ghost's blog costs $29 if it is hosted on Ghost.org. As it is an open source project, you are free to customize your blog as you please, and you can host it wherever you wish. Alternatives that are less expensive are very likely to be found.
The fourth version of Ghost blogging site has brought a number of improvements and conveniences. Additionally, the $29 price mentioned above has been changed. A subscription to Ghost blog now costs $9 per year. The Ghost blogging platform has become very reasonable as a result of this.
---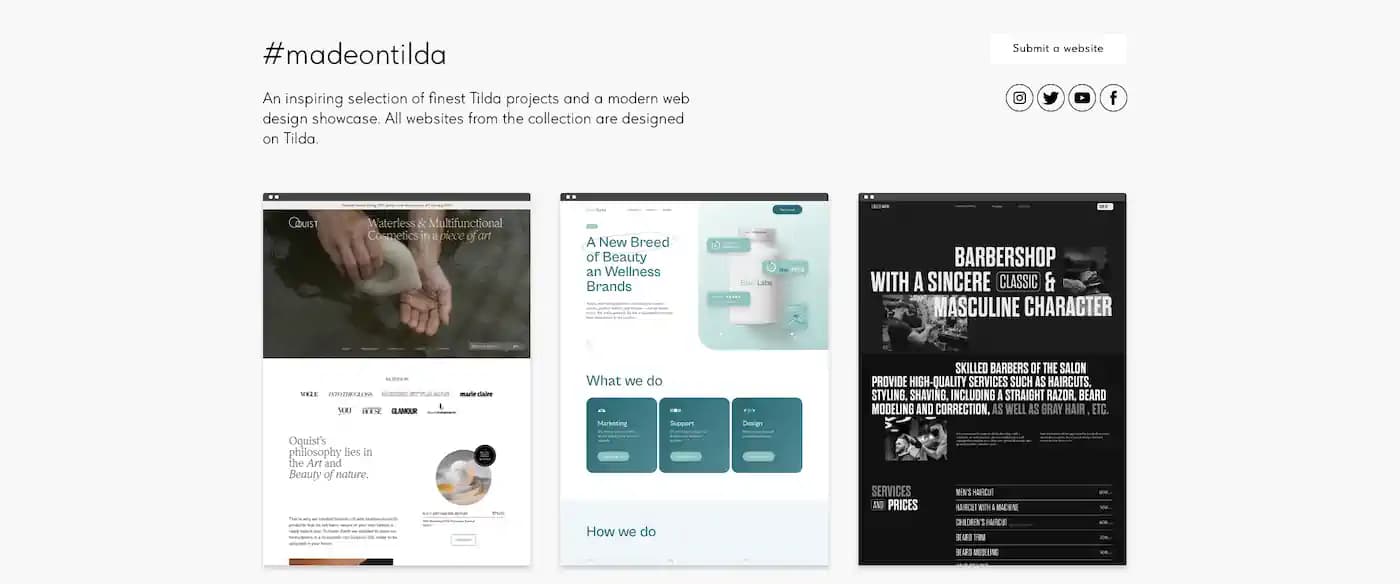 Blogging on Tilda is quite easy. You can write and edit blog posts with its visual editor, add images and videos, and share links to social media. You can also create custom web blocks and templates to give your blog a unique look, and you can use the CRM application to manage your customers and orders. Plus, you can export your code with an upper package to use on other platforms.
---
Studio is a website creation platform based in Japan. The platform is very fast, and the user interface is almost awesome. As for the disadvantages, they allow you to publish up to 5 blog articles even in their $9 package. Consequently, we reach the $27 plan, the most expensive plan on this list. Corporate organizations may find this service to be ideal. In other words, it is more suitable for company blogs.
---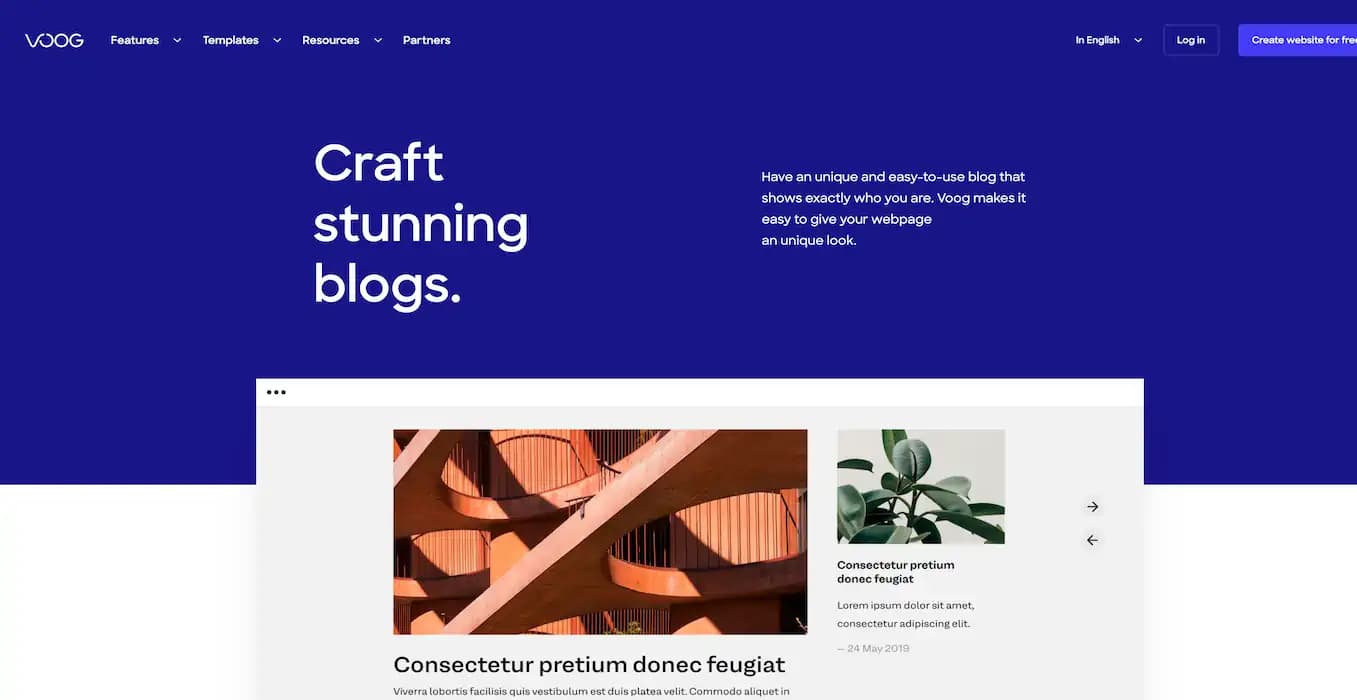 Among the features that Voog, a website builder, offers are those necessary to produce a well-written blog post. It is comparable to platforms such as Wix, Squarespace, and WordPress in this respect.
A free plan is available for this blog app, but the lowest plan costs between 8 and 11 euros. Blogging on the Voog platform is easy to use and provides a range of features for creating a professional-looking blog. It allows you to customize your blog with a range of themes and includes features such as adding images and videos, creating a comment section, and connecting to social media accounts.
---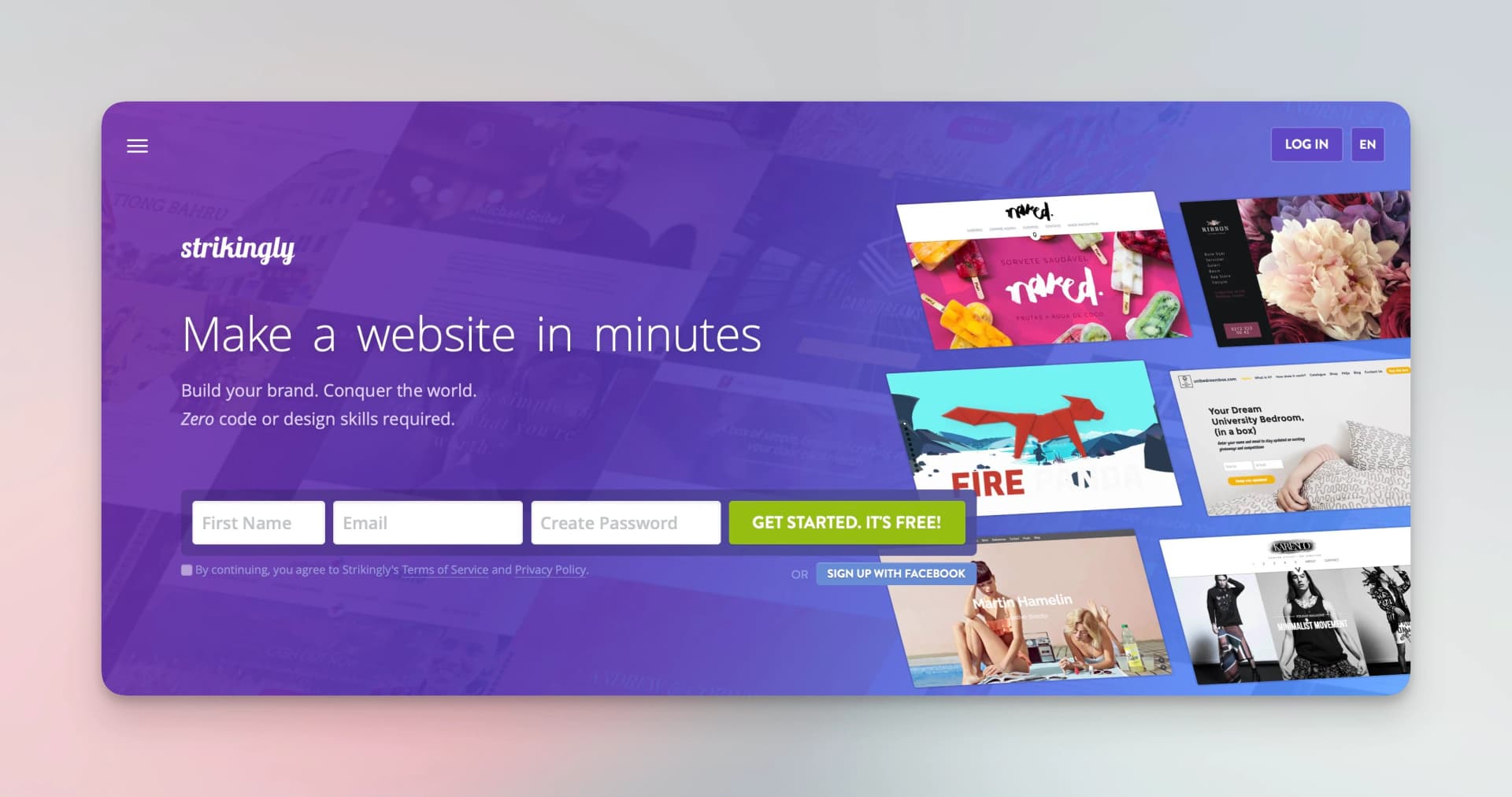 Strikingly is a website building platform just like Wix and Squarespace. Although it has less features than its alternatives, it is among the free blog sites that you can use with a subdomain.
---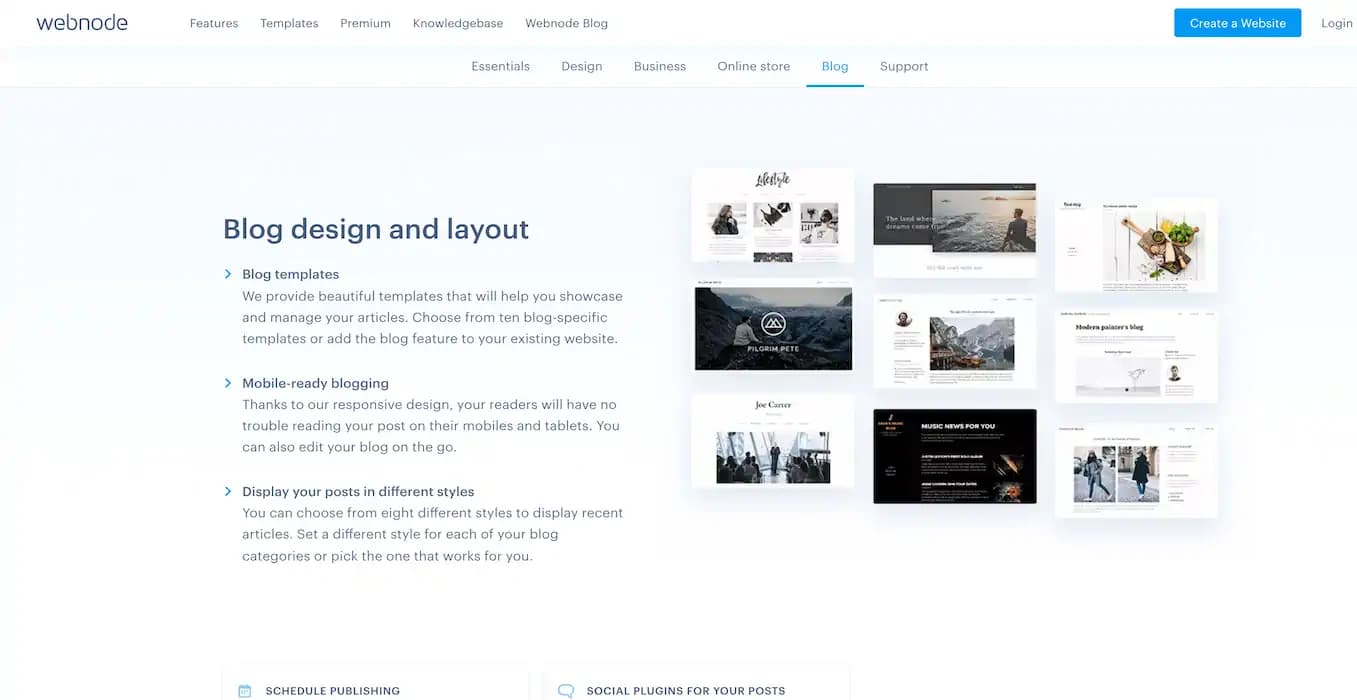 Blogging on the WebNode platform is simple and straightforward. You can customize the look of your blog, add posts, and upload images. You can also connect your blog to social media accounts, like Twitter and Facebook, and use SEO tools to get more exposure.
There is no free version of Webnode, but it does offer a reasonably priced $3.9 plan. Using Webnode, you can open a blog, an e-commerce site, or a company website. There is no free plan available with this blog app, so the lowest plan ranges from 8 - 11 euros.
---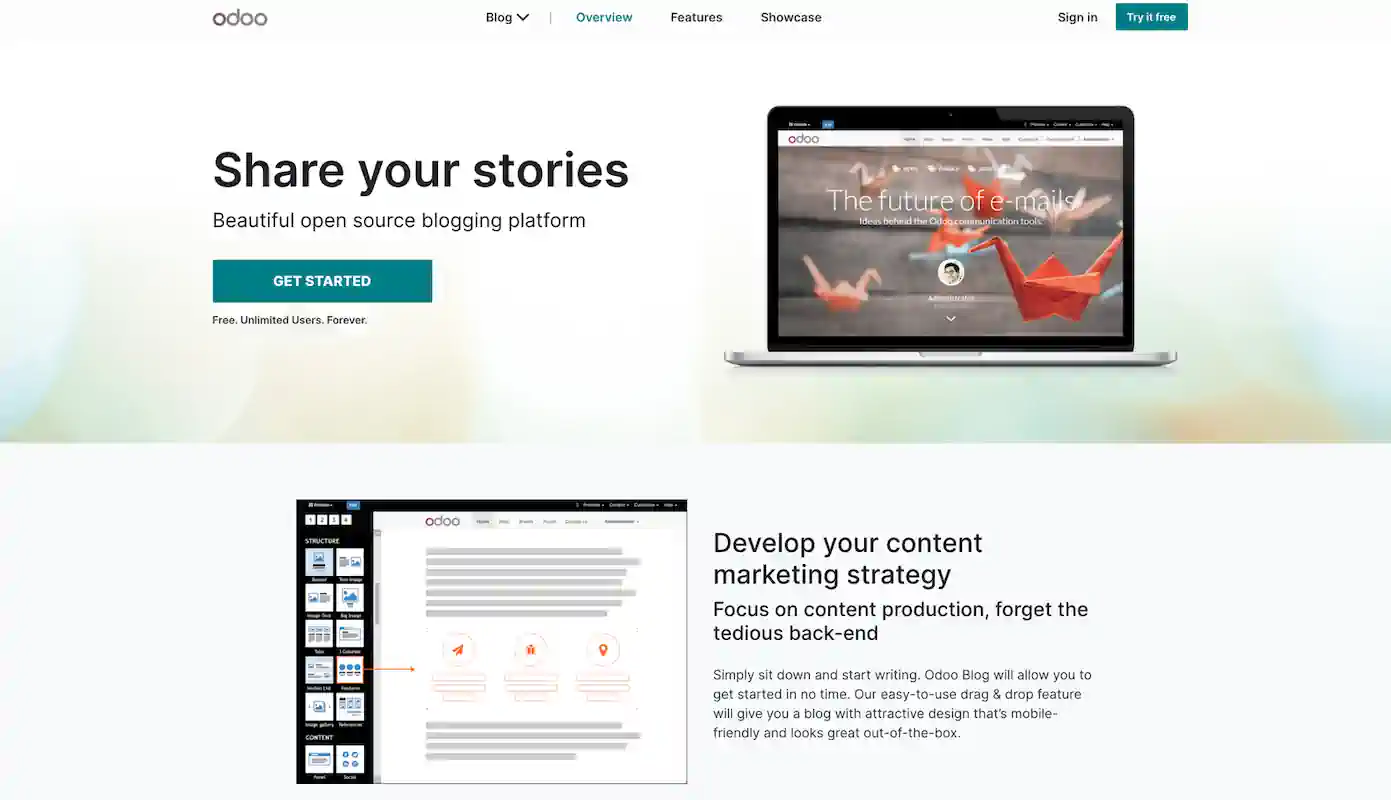 I would describe Odoo as an open source business suite. CRM, Purchasing, Contracts, Employee Tracking, Blog Writing, etc., are just a few of the applications included in this application suite.
The blog is the part of these applications that we are currently interested in. Furthermore, if you intend to use Odoo only for blogging, it is free.
In spite of the fact that I am not able to say it catches the current trends for its ready-made templates, I believe it deserves to be considered among the best free blogging sites.
---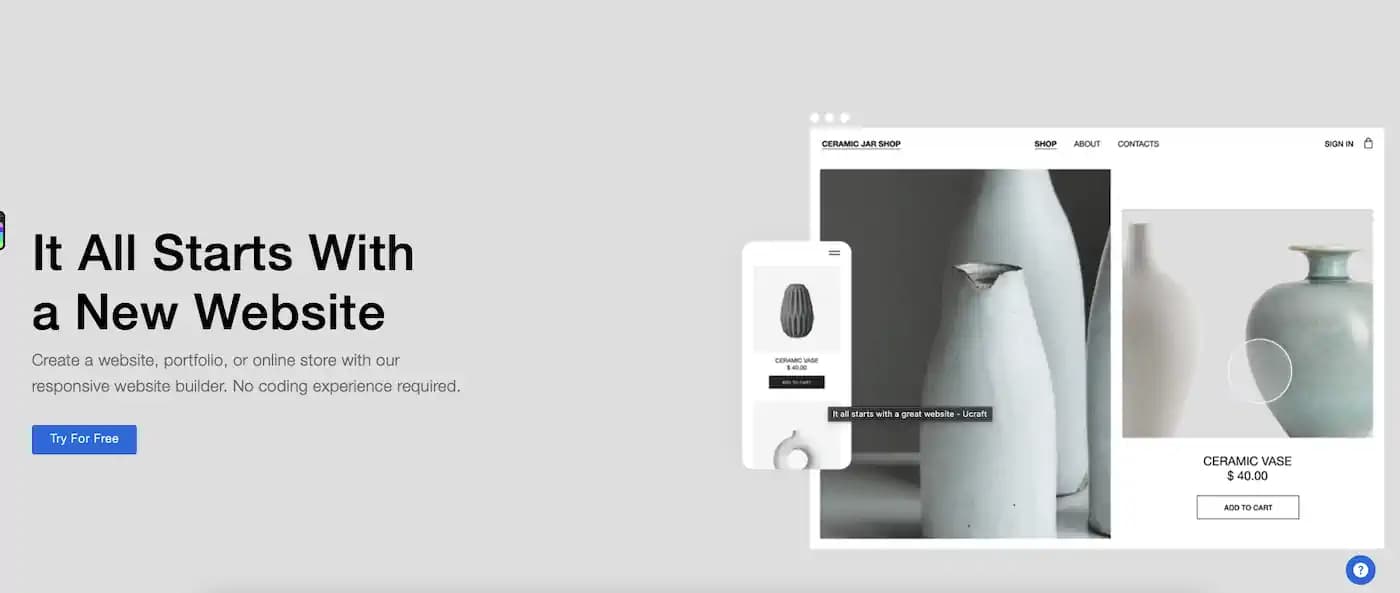 This platform was originated in Russia and has offices in three countries, including the United States. A number of e-commerce services are also offered by UCraft. Thus, it is suitable for bloggers who intend to sell their products. Although it is less well known than other examples, we can say that it is a suitable option for beginners who wish to start a blog.
With the lowest paid package of $10, you will be able to use the e-commerce service.
---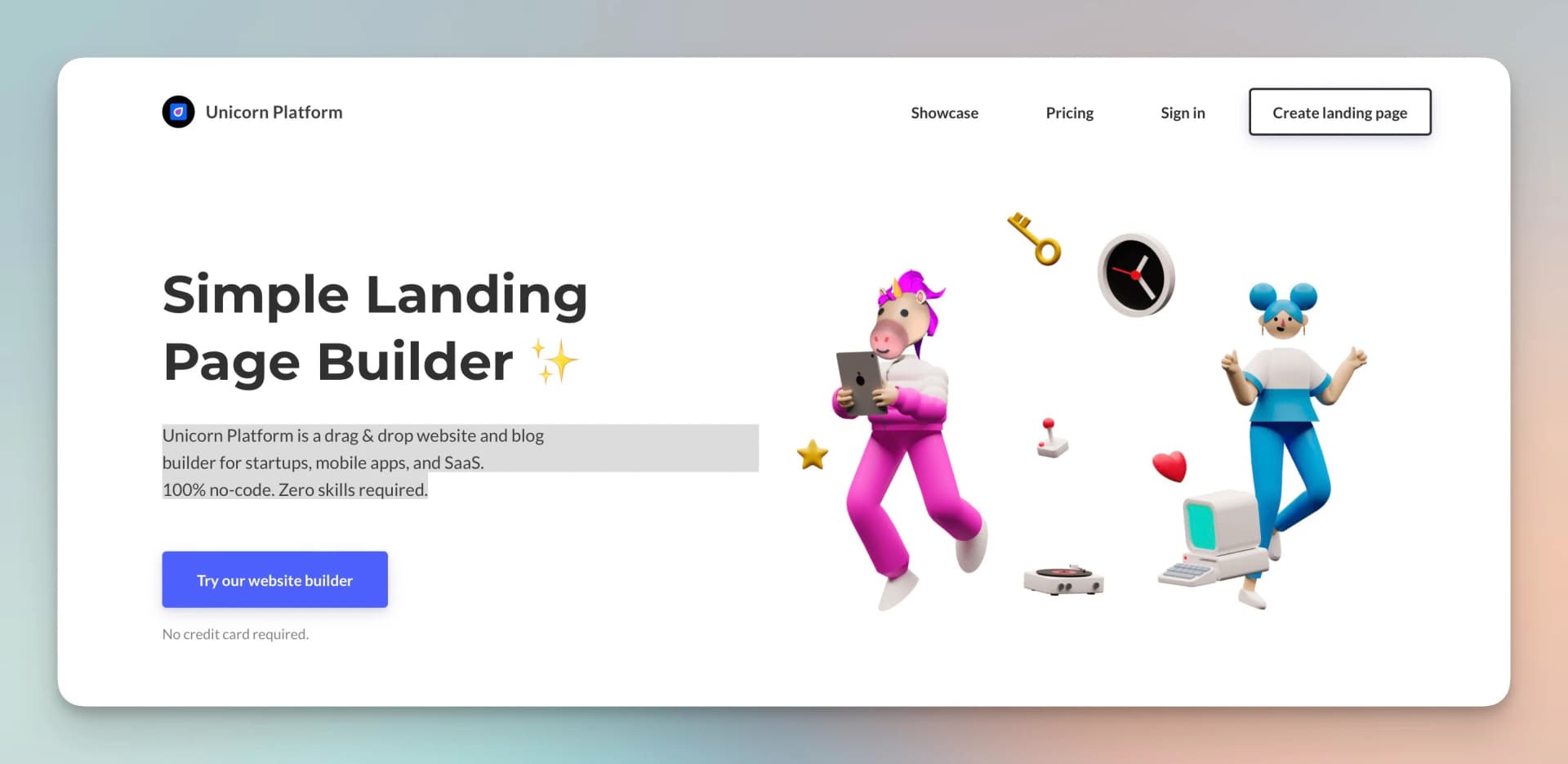 Unicorn Platform is a drag-and-drop website and blog builder for startups, mobile apps, and software as a service providers. It promotes itself as a no-code website builder.
The Unicorn platform has recently begun offering a blog service. With this new blog feature, the platform, which previously served as a welcome page for startups, appears to be attracting more customers. With the $8 plan, you can create a blog with your own domain name, or you can export code with the $18 plan.
---
Pixpa provides you with the opportunity to create a portfolio and showcase your work on a photo-blog site. In addition, it provides you with the opportunity to earn an income from the sale of your work.
There are four different plans offered by Pixpa, each costing $3, $7, $10, and $16. Additionally, if you sign up with this link, you will receive a 10% discount on all plans.
---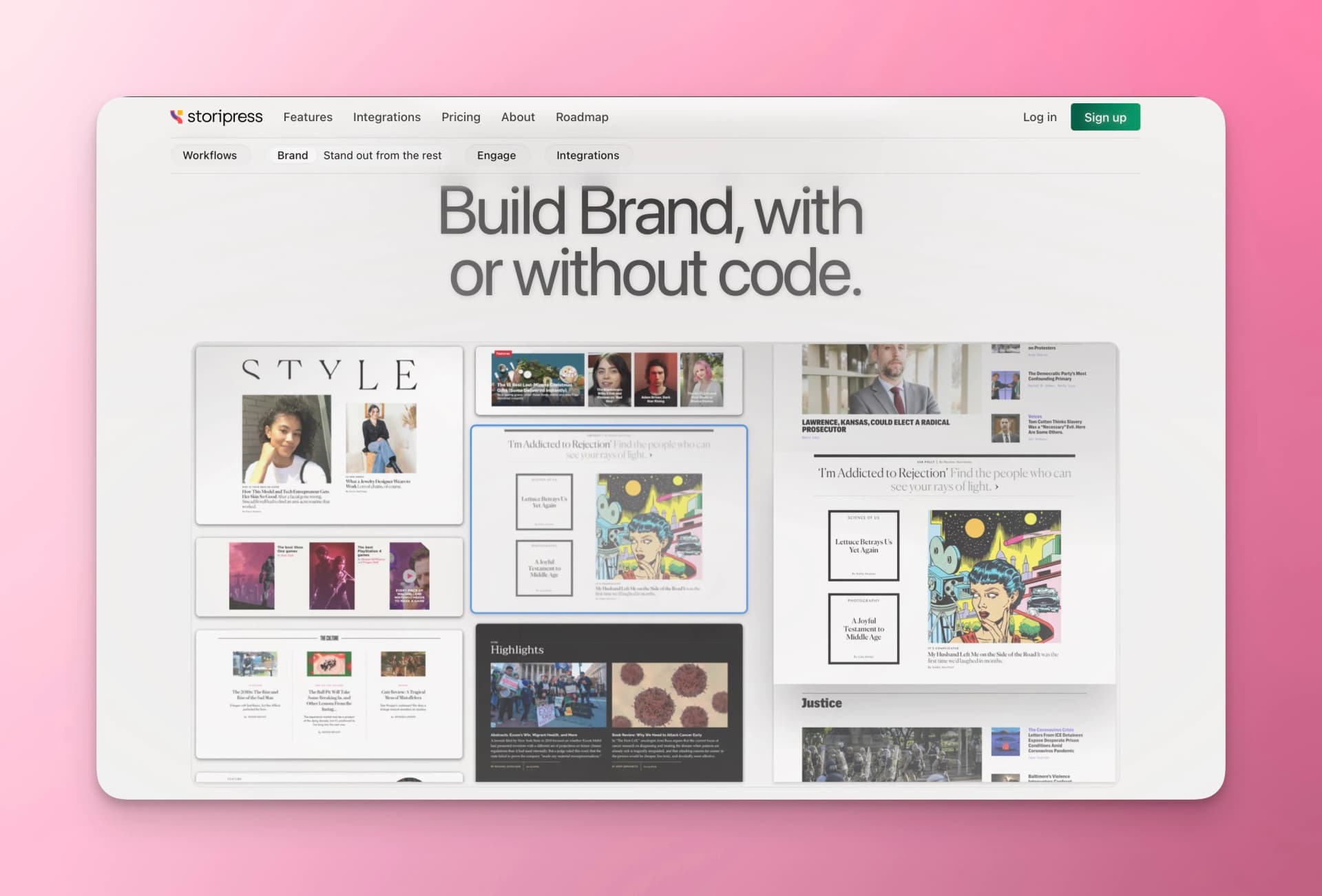 Storipress is one of the newest members of the list of best blogging sites. It was made available in the last days of October 2021. I have been anticipating its development for a very long time. Despite submitting a request for early access several years ago, the product has just been released into public beta. Here are my first impressions:
Using this application, which serves as a website builder for authors and publishers, you can easily customize the pages of your blog site. When you log in to the site, click on your profile on the top right and select the 'Builder' option, the necessary screen to create a web page will appear. By selecting a template on the left, you can customize your page.
You may recognize the editor of Storipress, one of these newest blogging sites. I believe they used the MobileDoc blog editor, which is also used in Ghost blogs. However, it can be said that it is a little customized, although it is not the same.
It is worth noting, however, that this editor is also unable to mark links as "nofolow", which is a feature we are looking for.
The Storipress blog platform is best suited for large-scale posting organizations. Using this tool, you can collaborate with others and categorize your blog posts as "drafts", "for review", and "reviewed". As a result, you will be able to deal with large volumes of blog posts much more efficiently.
Depending on how many editors you need and the size of your team, it has a price policy that varies. Personal use is also subject to a $14 fee. In view of this price policy and its features, more suitable alternatives can be considered for personal use.
---
Compared with Chrome, Firefox, and Safari, Vivaldi is a browser that is used by a relatively smaller percentage of people.. Upon signing up from the address above, you will receive a free WordPress blog. Rarely does something like this happen.
WordPress' Gutenberg editor has tremendous capabilities. Make yourself comfortable with this. Your own custom domain name cannot be connected to your Vivaldi blog, however. The format of your address will be username.vivaldi.net.
---
Ucoz was on my list but I wasn't sure whether to include it.
While it has an old look, I included it as a free platform that can be used with a subdomain.
---
The DigitalPress platform offers free Ghost blogs. You can connect your domain to the free plan and then upgrade to the paid plan after a while. As part of Ghost's free service, ads are also included. Eventually, you may get annoyed by the ads that don't yield your earnings.
---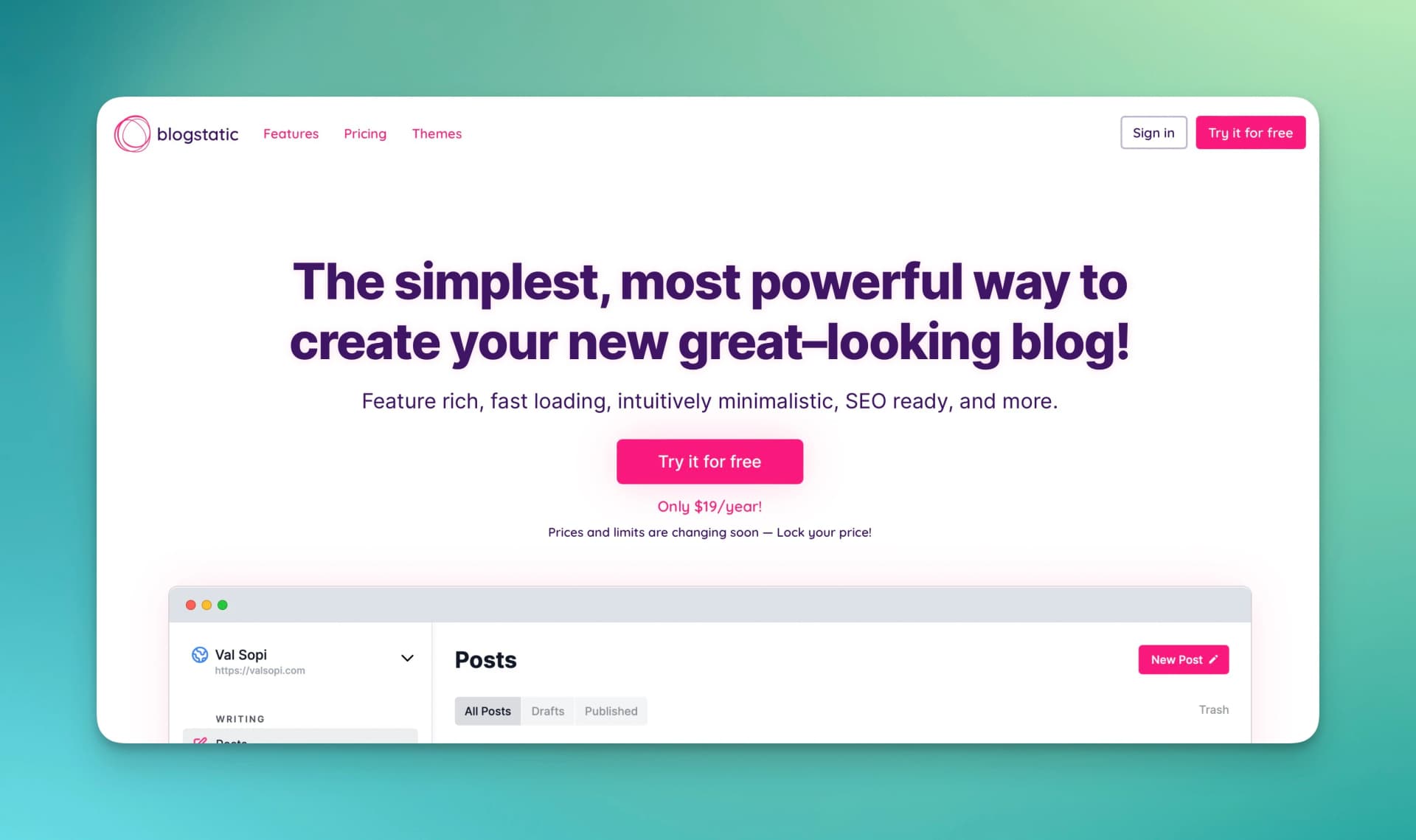 Blogstatic is a new blog and email newsletter platform. This blog site stands out as a site aimed at attracting new readers. If you intend only to share articles or blog posts, it has a $5 plan. You can choose between two packages if you want to include the email newsletter, $9 or $19.
---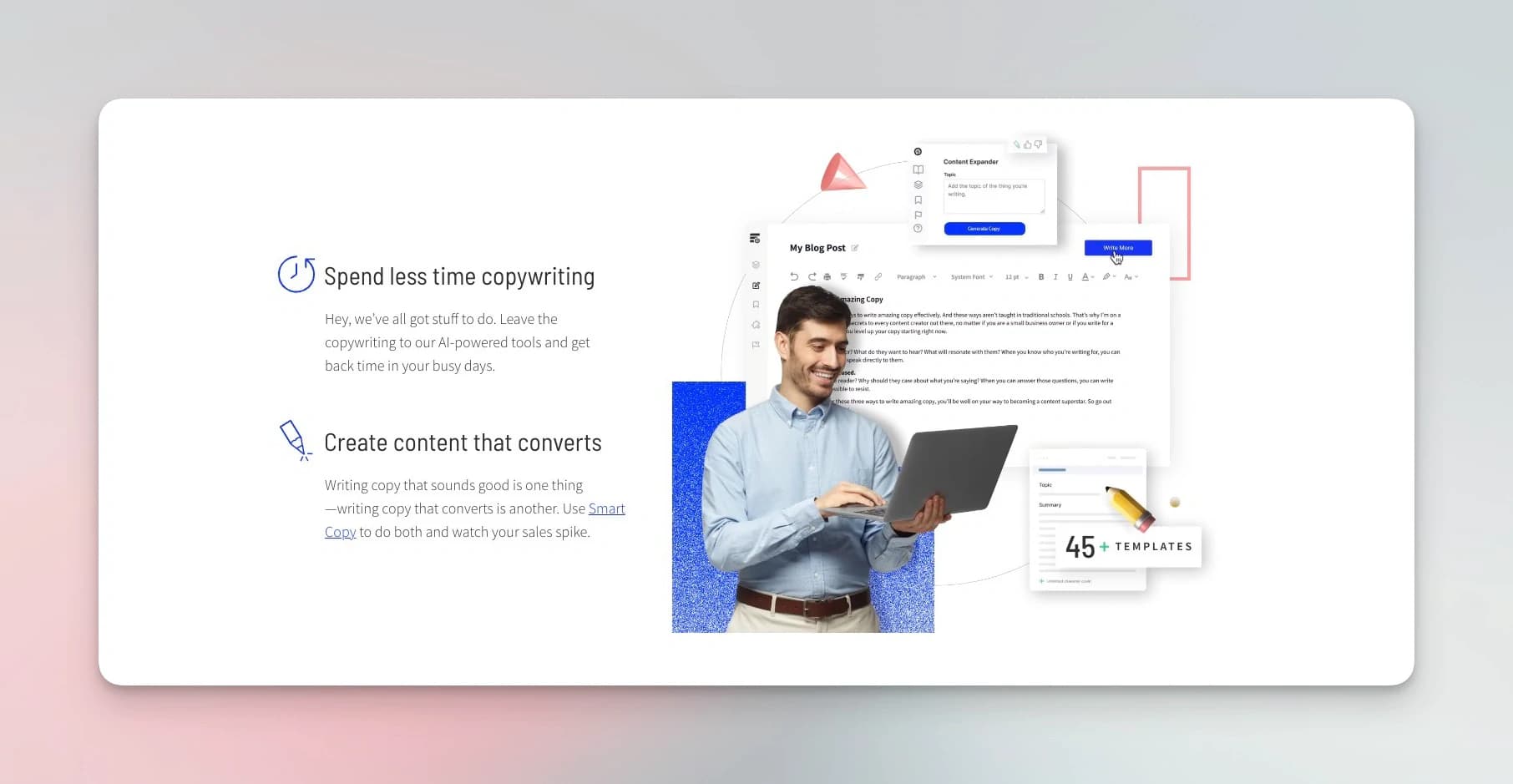 Generally speaking, Unbounce is a landing page builder focueses on conversion.
However, it also offers a blog service. Therefore, the platform outshines as one of the best blogging site for marketers.
Also, it is the most expensive publishing platforms in this article.
---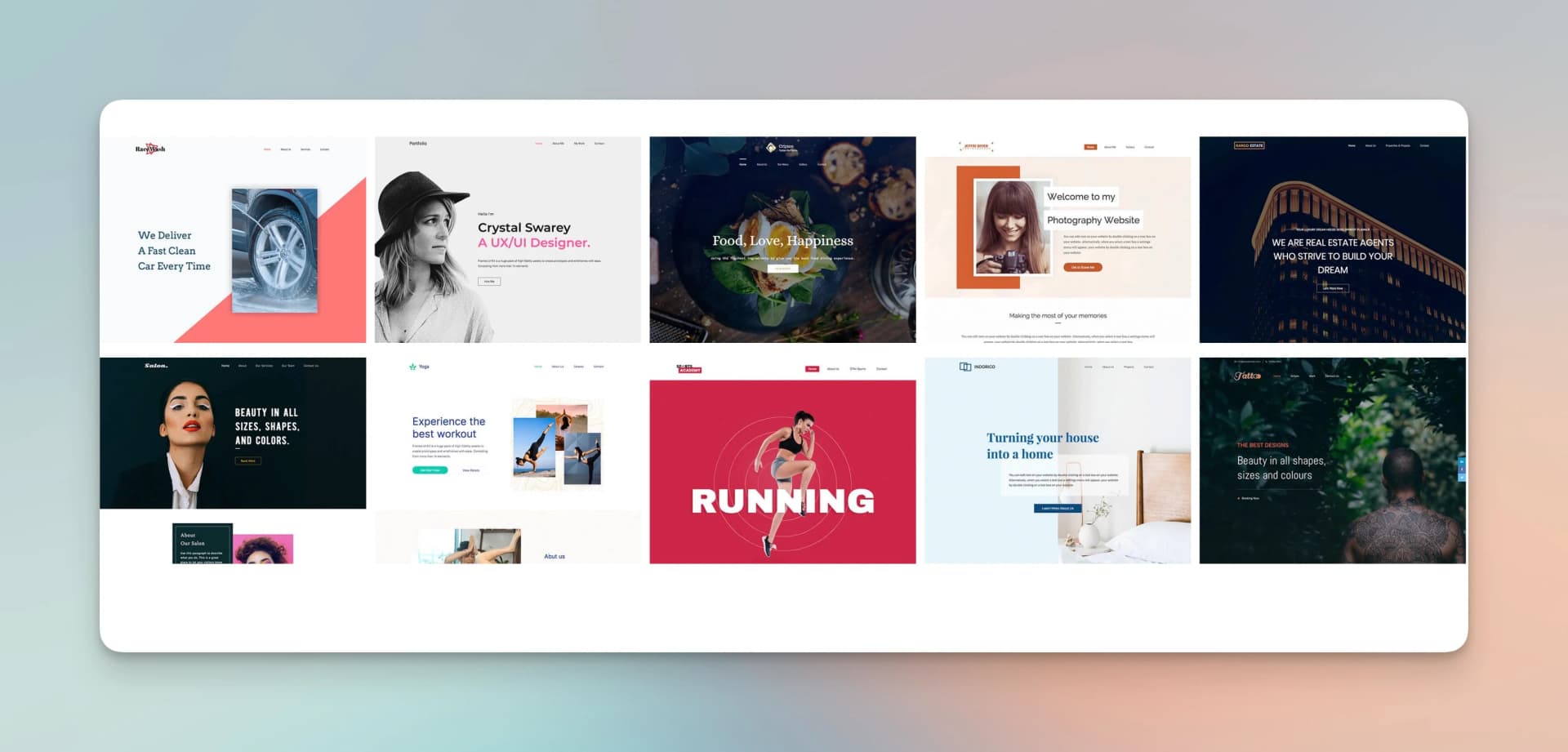 ZOHO Sites is a website builder that is part of the ZOHO suite. Zoho Sites is platform targets business' and agencies.
The platform has two plans: $4 and $15. It may be an option for those who want to create a blog site for their business' which already use another software from Zoho.
---
Emyspot is a website builder that is part of the EmyTech suite. It is a platform that is aimed at small businesses and freelancers.
The platform may be an option for low budgets. It has 5 plans ranging from $3.5 to $20 depending on your needs. It should be noted that there will be ads in its free plan.
---
Free Blogging Sites
When it comes to starting a blog, it is very reasonable to pay no money at the time when you are just getting started. Actually, new web technologies allow you to blog without paying, but it requires some technical knowledge.
The majority of these publishing platforms in this article offer free publishing as long as you use their subdomains.
On the other hand, if you were to ask, "Are there any blogging platforms out there that offer a free plan, which includes a custom domain option?", I would reply, "Yes, but not too much."
Considering that these software platforms are starting businesses and need to earn money, It is expected to face some limitations if they are not funded elsewhere.
In brief, this section can be of interest to you if you are searching for free blogging platforms that include custom domain options.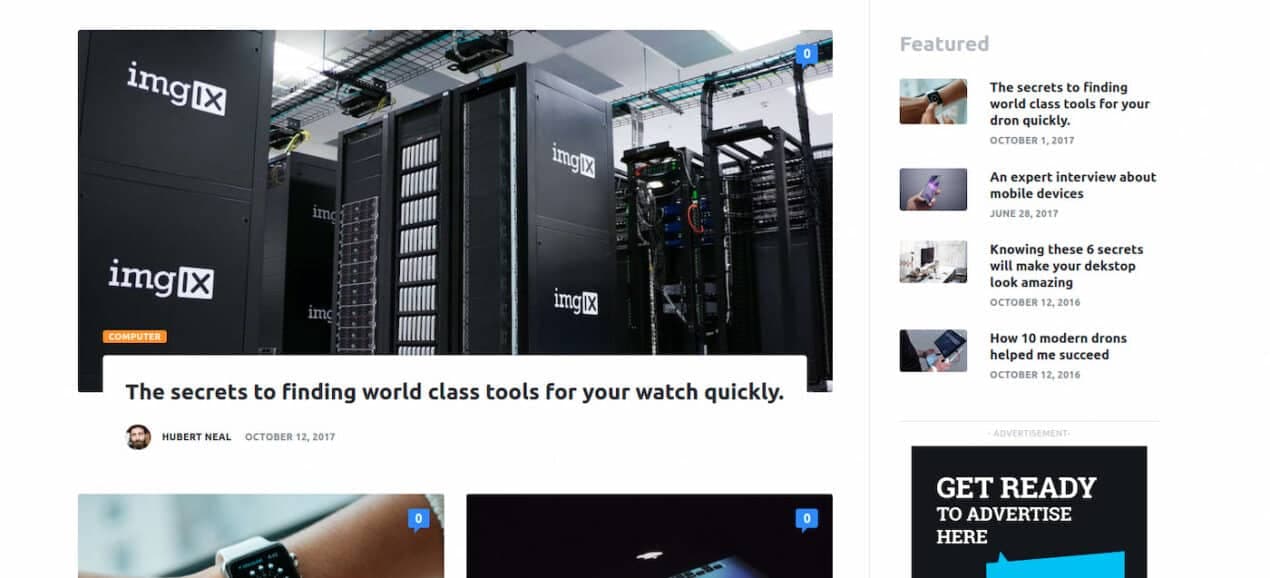 Among the apps on this list, Publii is one of the most exclusive. In other words, it is a blog publishing software that can work offline. In order to use it, you must install it on your computer. Next, you determine the theme and other aesthetic elements of the interior. You can then begin writing your blog post using this application that is equipped with three excellent editors. Not only can you create blog posts, but you can also create documentation sites and questions and answers pages.
Then you upload these static files to a server or upload them as a JAMStack site. It is especially recommended that you upload via Netlify. Publii makes it both easy and free to register.
You can buy a theme you like for 29 Euros and write your blog posts for free with Publii for life if you do not like the ready-made theme.
---

There is no doubt that HashNode is one of the best free blogging sites on the internet where you can use your own domain name as well.
One of the channels where software developers share and follow each other is HashNode.
You can use you custom domain name without spending money.
---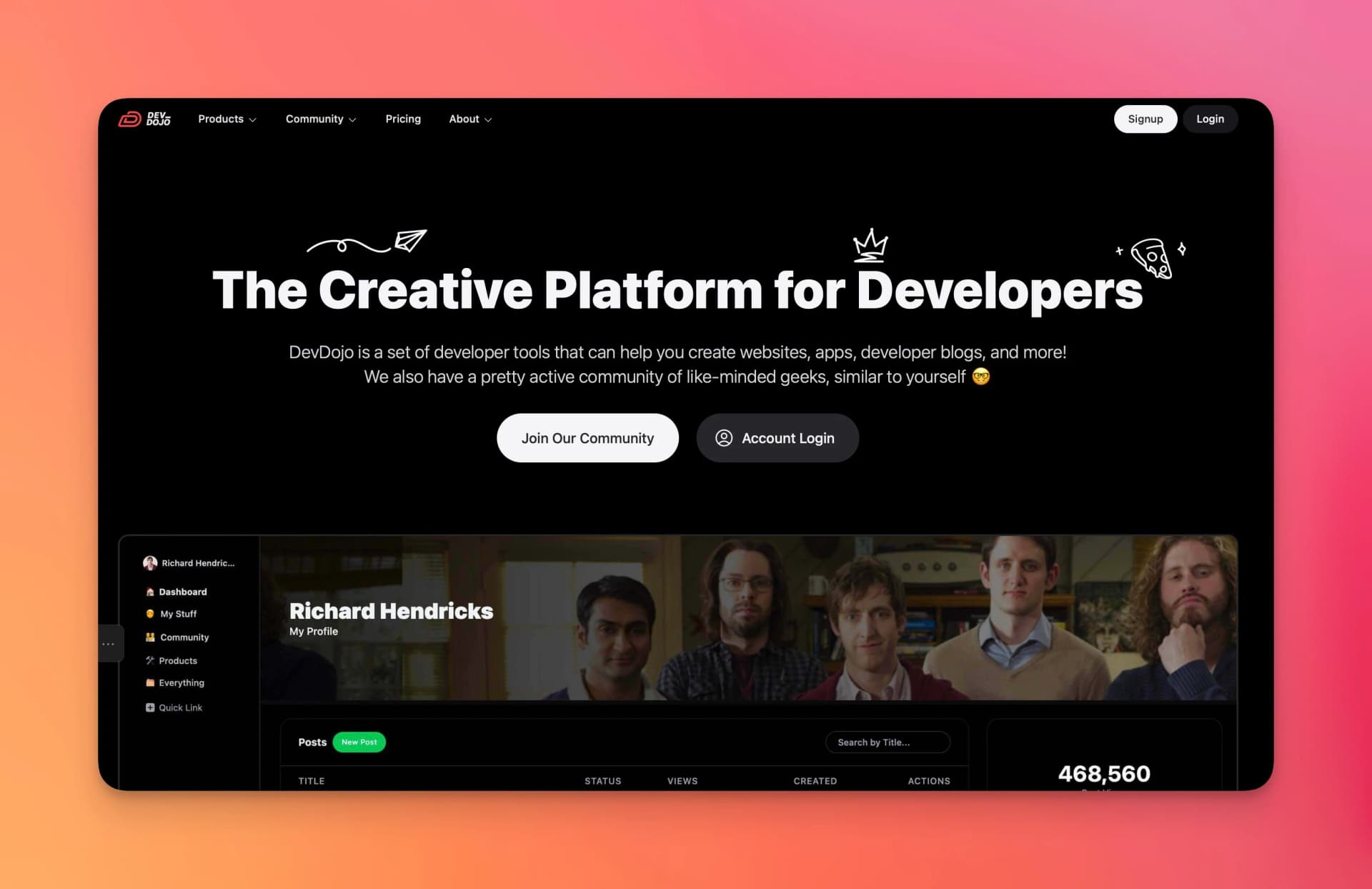 DevDojo is a free online platform for developers to collaborate, learn, and build projects. It includes a library of tutorials, discussion forums, and resources to help developers grow and learn.
The platform also provides a free service for blogging for developers to share their work and experiences.
---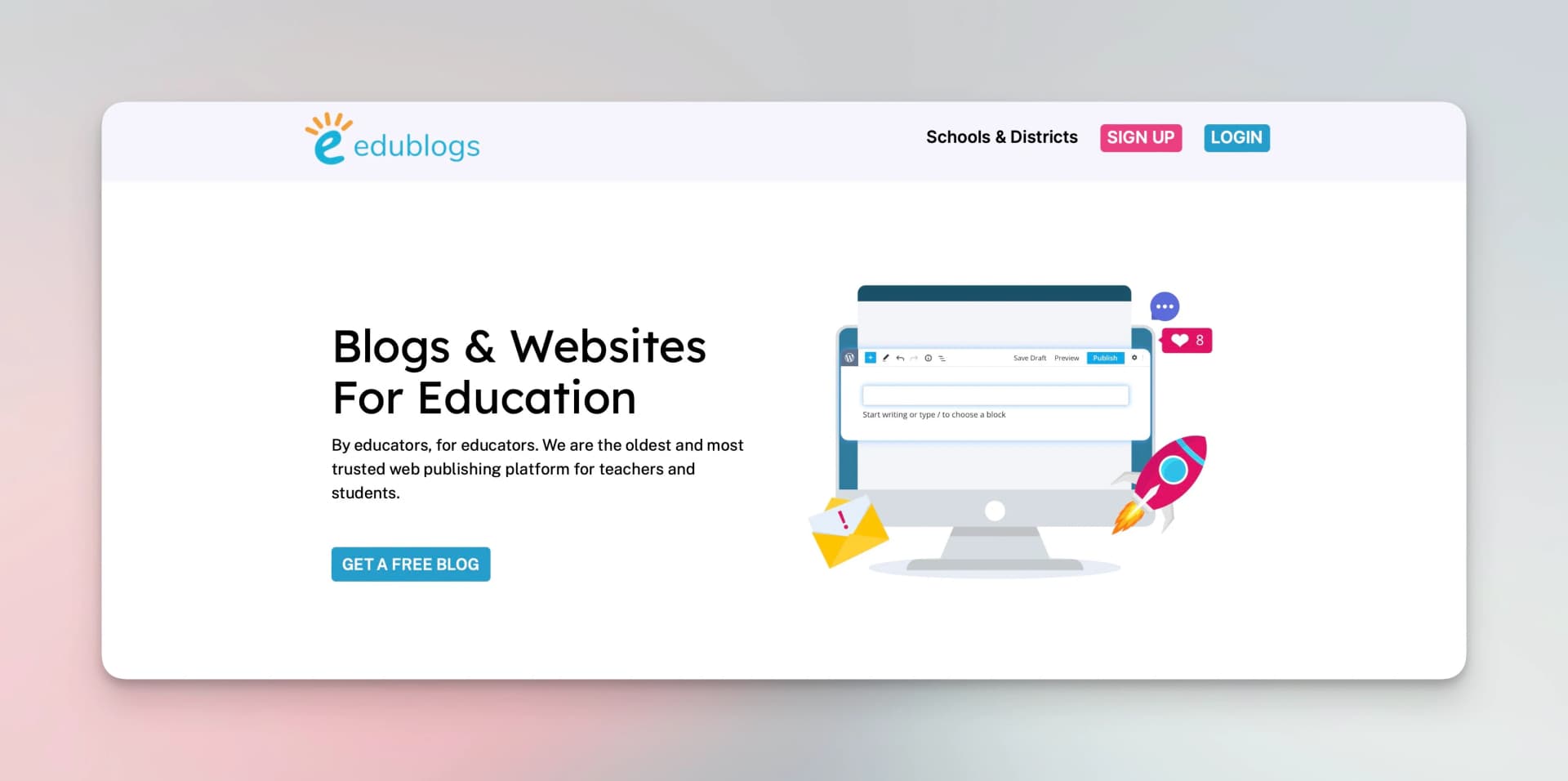 Edublogs provides a free site for blogging for educators, making it a easy way to start a blog without spending any money. Educators can share their blogs through Edublogs, which offers a restricted WordPress infrastructure for educators to share their blogs.
Despite the fact that it may not be the best option for publishing your blog, it may still be a good option.
---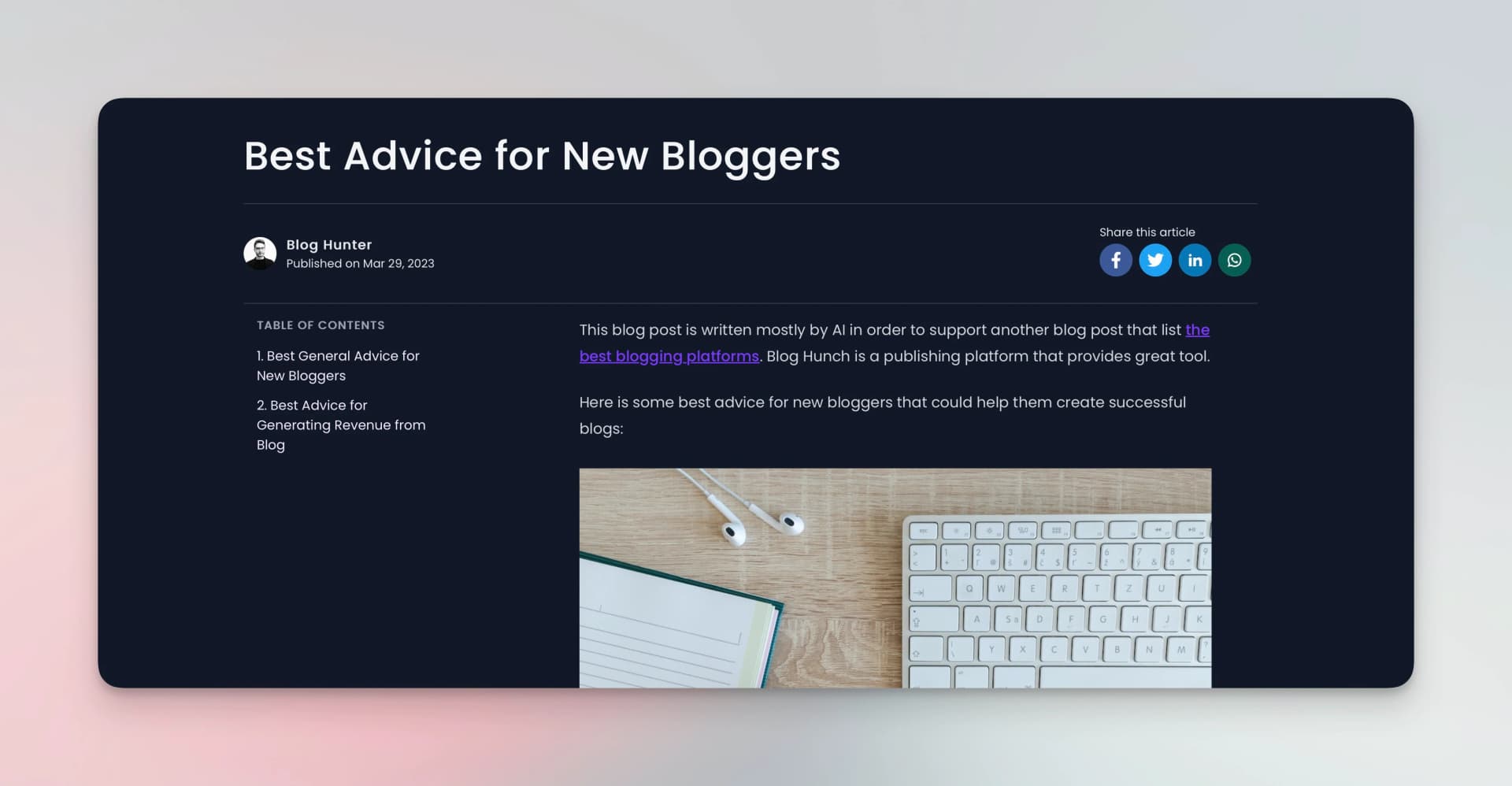 Blog Hunch is relatively a new publishing platform that has a free plan with a custom domain feature.
I think this is one of the best free blogging sites because it offers so many cool tools. There are a number of advantages with this platform that can be mentioned, some of which are search engine optimization of your articles, easy integration with unsplash, many app integrations, and a user dashboard to manage your blog.
The publishing platform targets a broad range of customers in the publishing industry. It offers 4 different plans that are suitable for all budgets: 0$, 7$, 27$ and 47$ based on different budgets.
---
Photo Blogging Platforms / Portfolio Sites / Visual Blogging Sites
A photoblog differs from a blog in that it emphasizes photos over text. Design professionals, photographers, and storytellers often use these types of blogs.
Some of these photo blogging platforms also enable users to sell their creative works on their platforms for revenue
On Format, users can create their own photo blog and share their work with a larger audience.
Format allows users to customize their blogs with different layouts and designs, as well as add tags to help categorize their photos.
Creators can also sell their portfolios on Format and get revenue.
Users can also share their work on other social media platforms such as Instagram and Facebook.
---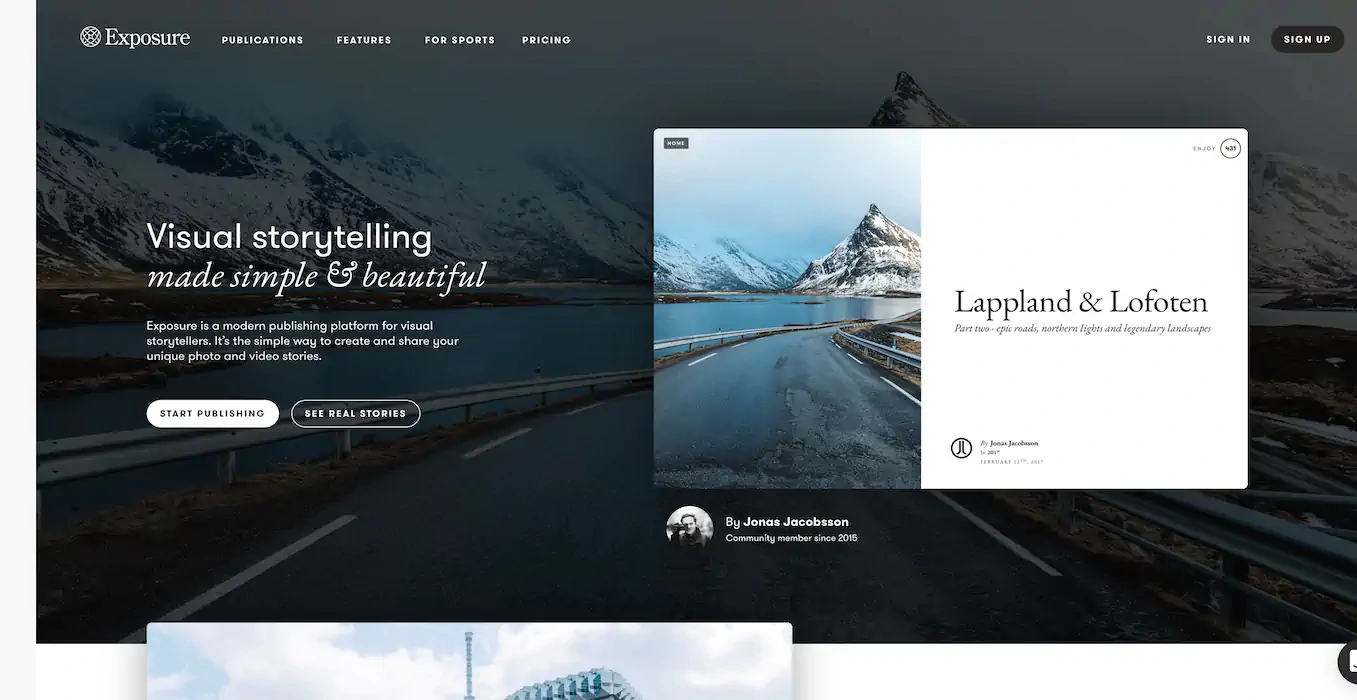 Exposure, which has a strong aesthetic aspect, lets you create portfolio sites in story format. Storytellers will find it most suitable in this regard.
Despite the few customization options this platform offers, it makes it appear as if it was curated by a team of experts. Exposure is perfect for anyone seeking a blog site that is visually appealing and harmonious with their content.
Among the relatively expensive blog sites, this one offers a $5 cheapest plan. The $5 plan lets you share 5 stories. Those who want to customize with HTML and CSS should also sacrifice $100.
---
The Vev website is another interesting one on this list. Vev is perfect for those who want blogs with great visuals and unique designs.
There are three separate editors: Design, Content, and Code. Using these editors, you can tell great stories that emphasize visuals.
This is probably one of the best blog sites on this list based on its editorial capabilities.
It also offers a $5 domain name connection plan which makes the platform one of the best blogging sites.
---
CarbonMade is one of my favorite portfolio blogging sites. It stands out as a blogging site for UX/UI designers and 3D artists.
If you're a UI/UX designer, illustrator, animation or photography artist, check out CarbonMade.
---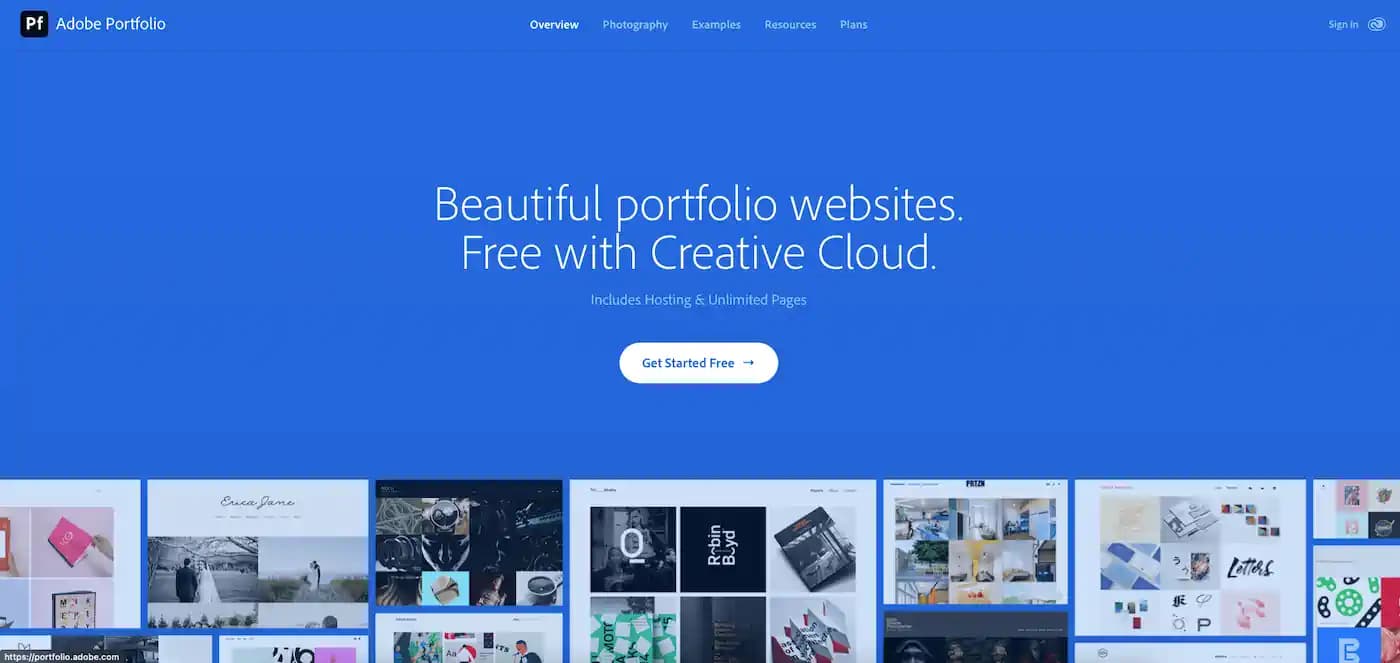 Adobe Portfolio is another photo-blogging site for visual content creators. If you still use or have to use Adobe products (if you have to tolerate this cumbersomeness), you can quickly use this platform.
Let me also mention that there is a monthly fee of $10.
---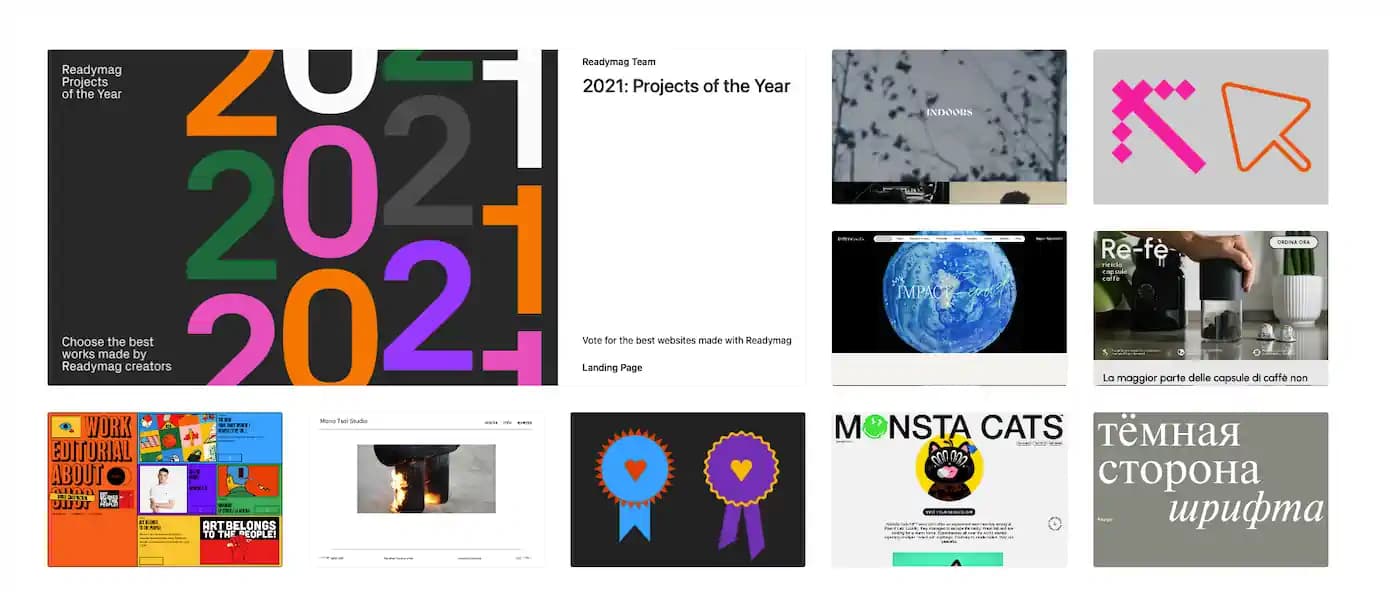 ReadyMag is a portfolio-building website for creatives, such as web designers, photographers, and graphic designers. It offers a unique and intuitive drag-and-drop interface, allowing users to create beautiful, custom portfolios in minutes.
---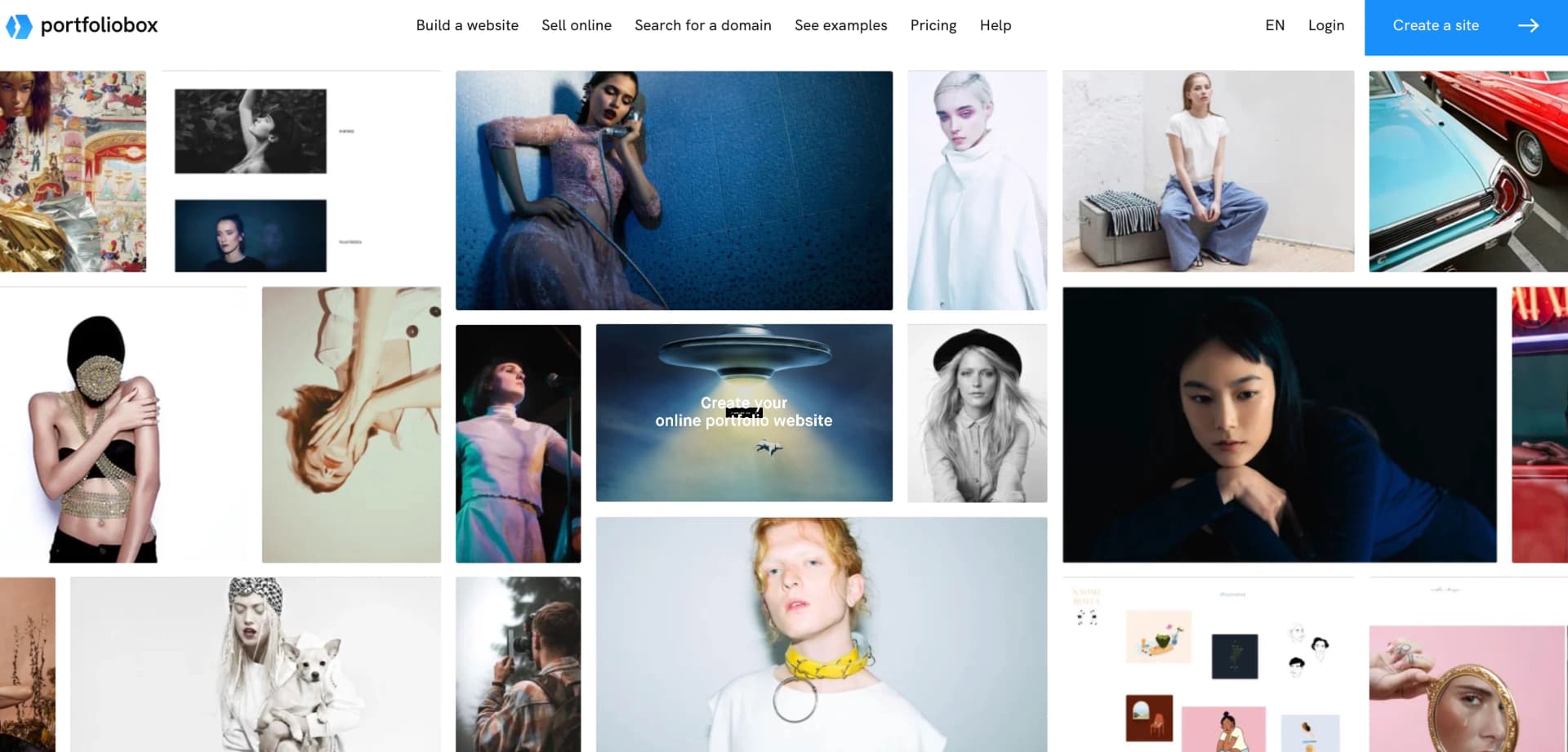 Portfoliobox, as the name suggests, is a portfolio site. This photo blogging site also provide ecommerce features. The blogging platform allows creators to sell their creative works and generate revenue for themselves. You can style your portfolio site it in a variety of ways. I can also say that the pricing plans of Portfoliobox are generous.
The platform has 3 different plans: $3.5, $9.5, $12.5. I highly suggest this blogging site for illustrators, make-up artists, photographers and designers.
---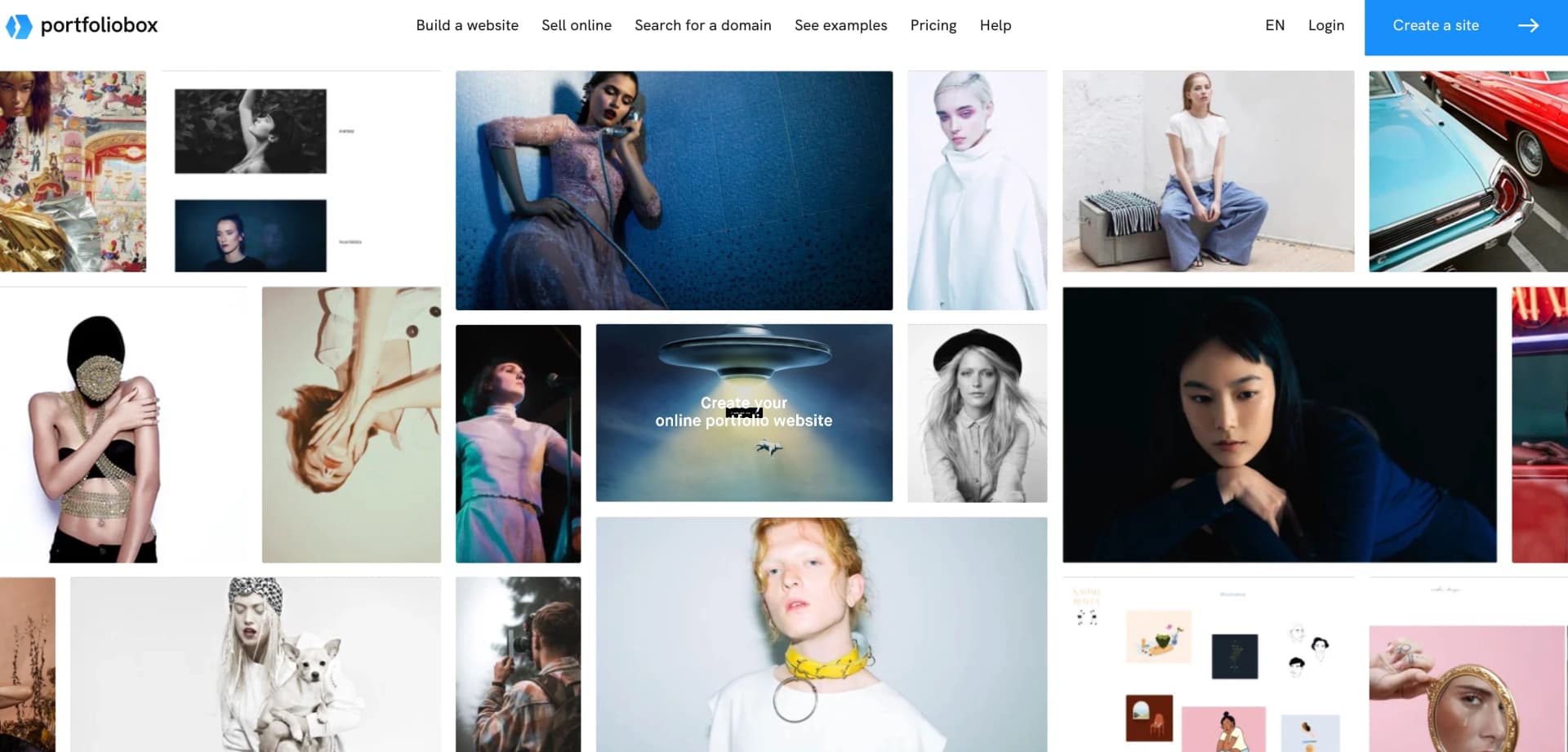 UXfolio is one of the best portfolio builder for UX designers. It is a developing tool that makes it easy for you to tell the story behind your design.
This portfolio builder platform provides two plans: Free and $9/month.
---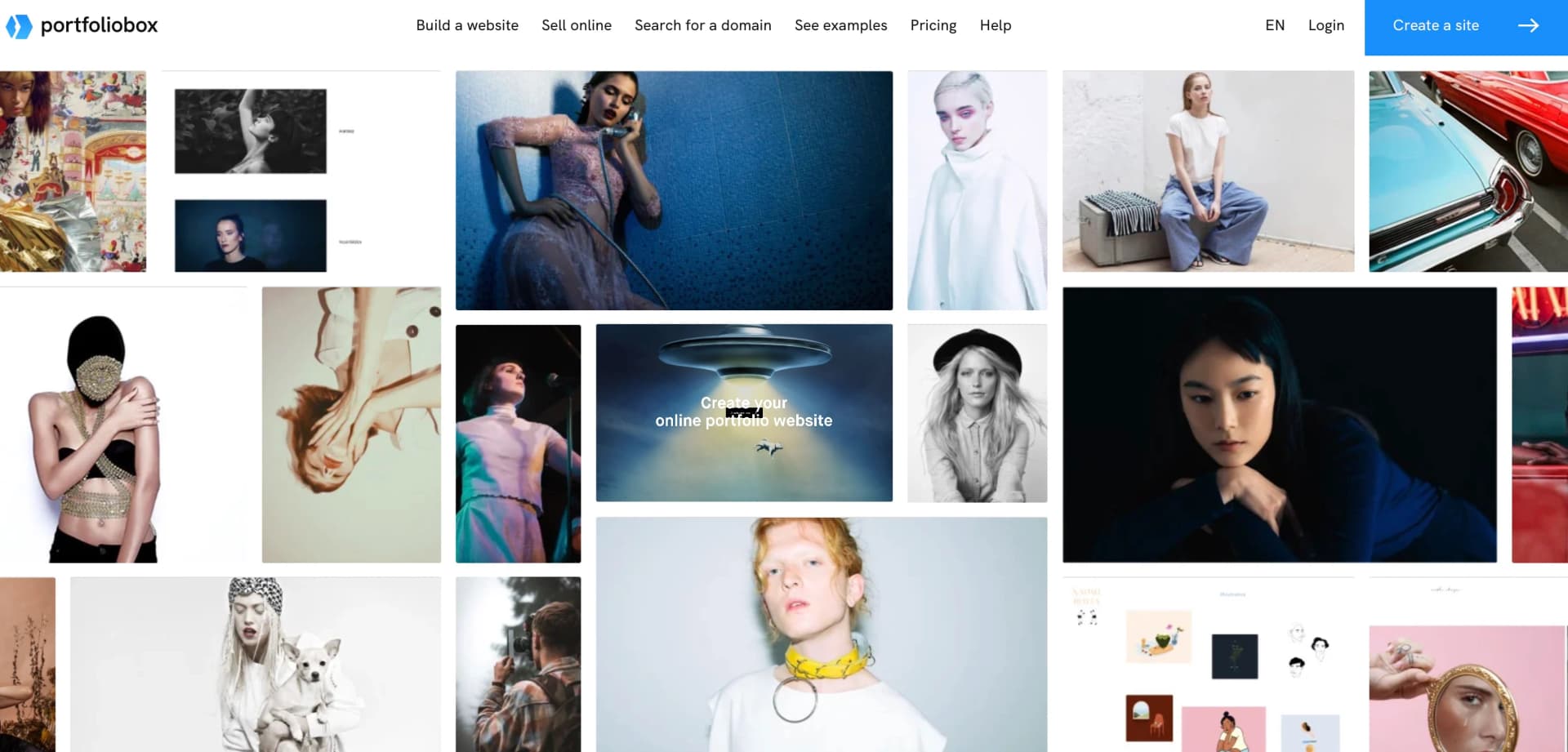 Dunked is one of the best visual blogging sites that allows users to create beautiful, easy-to-manage portfolios and blogs. The platform defines itself as "the simple way to build your portfolio & showcase your work in style".
With the 10-day trial version, users can get a feel of the platform before committing to a paid plan, with plans starting at $8 per month.
---

Photobiz is a platform that should rank high among the best photo-blogging platforms in this list. This platform, which specializes in photographers, has a relatively expensive fee of $ 25 per month.
---
Minimal Blogging Sites
I refer to these blogging sites as Minimal blogging sites because they allow you to write content mainly in markdown format and cannot change the aesthetic aspect much.
It is usually free to use subdomains with these services. They have price applications ranging from $5 to $9 per month for domain names you own.
The followings are the list of minimal blogging sites may be suitable if you don't need features like design or customization, but just a place to write articles.
Svbtle (Pronunciation: Sold) is a micro-blogging site.
One of the problems that exist in most of the platforms on the internet is the closure of the platform. Although you are given time and opportunity to move your articles to other platforms, this is not welcome.
Svbtle is a platform that promises to never shut down right here. It costs like $7 per month.
Blot is a somewhat unusual blogging platform. It allows you to create a static blog for $4 using your Dropbox or Google Drive folder.
Nicheless is a microblogging platform that allows more characters than a tweet.
If you still use Evernote, move on to another note taking platform. No, I'm joking. Postach.io is a good choice for you. It is a blogging platform that allows you to write your articles in Evernote and publish them on your blog.
Notion is the last tool of this minimal blogging sites. Actually, it is a very popular productivity tool that provides super customization options.
Notion is an all-in-one workspace app designed for teams and individuals. It allows users to create documents, to-do lists, databases, and more. With Notion, you can easily create a blog site with customizable templates and the ability to embed multimedia and other documents.
---
Personal suggestions for choosing the right platform
Here are my suggestions, and you can think of them as "If I were you, what would I do":
Ultimately, the best blogging platform for you will depend on your individual needs and preferences. It's important to take the time to research different platforms and experiment with them to find the one that works best for you. With the right platform and a bit of creativity, anyone can create a successful and engaging blog.
It should be also noted that this article is translated from the Turkish version of the article of mine: En iyi blog siteleri.
blogging platformsblogging sitessites for publishingcreating a blogcompany blogblogging sites with custom domain optionart blogfree blogging sites